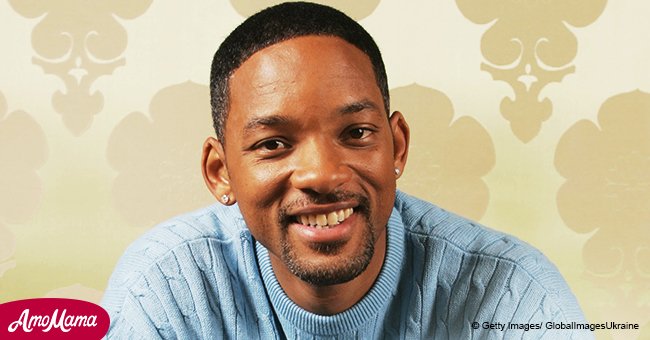 Will Smith shows off his sculpted torso in a tight tank top during recent appearance
The actor is currently busy filming his new movie Gemini Man in Cartagena, Colombia.
Will Smith was recently seen taking a walk down a city sidewalk one Friday last month, flashing his toned physique. AmoMama gathered the info from Daily Mail.
The ageless handsome movie star appeared to be in a good mood as he smiled and waved to his fans while wearing a tank top that made him look even more handsome and fit.
Will tucked his top into a pair of white sweats and matched it with a big pair of clean white sneakers and a black jacket with white sides/piping. He slung along a bulging black leather bag across his shoulder. For photos of Will Smith wearing a tank top, see the news from Daily Mail.
The father of three will play a hit man named Henry in the upcoming film Gemini Man, which is directed by the Academy Award-winning director Ang Lee as cited on its IMDb page.
The character Henry is a hit man that is actually fighting against his own clone, and to make it worse, he is fighting a clone of his younger self.
Mary Elizabeth Winstead also stars in the movie as well as Clive Owen, Benedict Wong, Justin James Boykin, Kenny Sheard, and Linda Emond. It began filming last month in Georgia and is set to be out next year.
The 49-year-old shared a selfie video from Georgia last month when he started the prinicipal photography on the upcoming thriller. In the clip, he was covered with a protective mesh and was sitting in a car. He said:
"So, this is my first day of shooting on a movie. It's called Gemini Man. We shooting in Georgia. I love Georgia, but y'all gotta do something 'bout the bugs."
But then he went out from the automobile and clarified that Georgia is actually gorgeous.
"Nah, it really is, it's beautiful, but you gotta rock this s*** to be out here, alright?"
The Men In Black actor then pinched the mesh on his face.
"So, I'm just saying, y'all need to fix it, 'cause I put Off—I sprayed Off on. The bugs is on that like it's honey. I make—I make my living with my face, so somebody do something about it, quick."
Please fill in your e-mail so we can share with you our top stories!