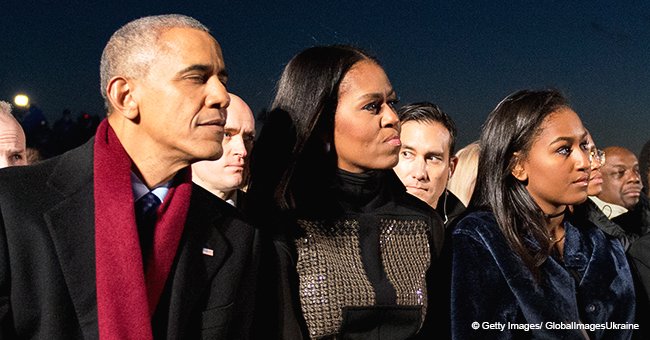 Sasha Obama sparks debate after latest public appearance with ombré-blue hair
- Sasha Obama is growing up to be such a beautiful lady, and even though her family is no longer part of the White House, all eyes are still on them.
- Her sister Malia has been making headlines for having a boyfriend and being a normal teenager in general, and it seems like now is Sasha's turn to get the same treatment from people o social media.
AmoMama gathered from Celebrity Insider that the youngest daughter of Michelle and Barack Obama has been sparking a conversation about hair and race on social media after she was spotted rocking a new look at a music festival.
The 16-years-old beauty is known for being poised, stylish and well-adjusted, and she recently made some heads turn in her direction, not only because being an Obama is an immediate way of getting people's attention, but because of her incredible blue-ish hair.
Sasha was spotted in the VIP section of Washington D.C.'s Broccoli City Festival last weekend as she enjoyed herself with a few friends and she looked gorgeous wearing a white crop top, skin-tight jeans, some gold jewelry, and sunglasses while showing off her new ombré-blue hairstyle.
According to reports, Sasha listened to the sets of H.E.R and Daniel Caesar before heading backstage to hang out with Cardi B and her fiancé Offset from the group Migos, and they even snapped some photos together, making fans express their envy for the youngest Obama.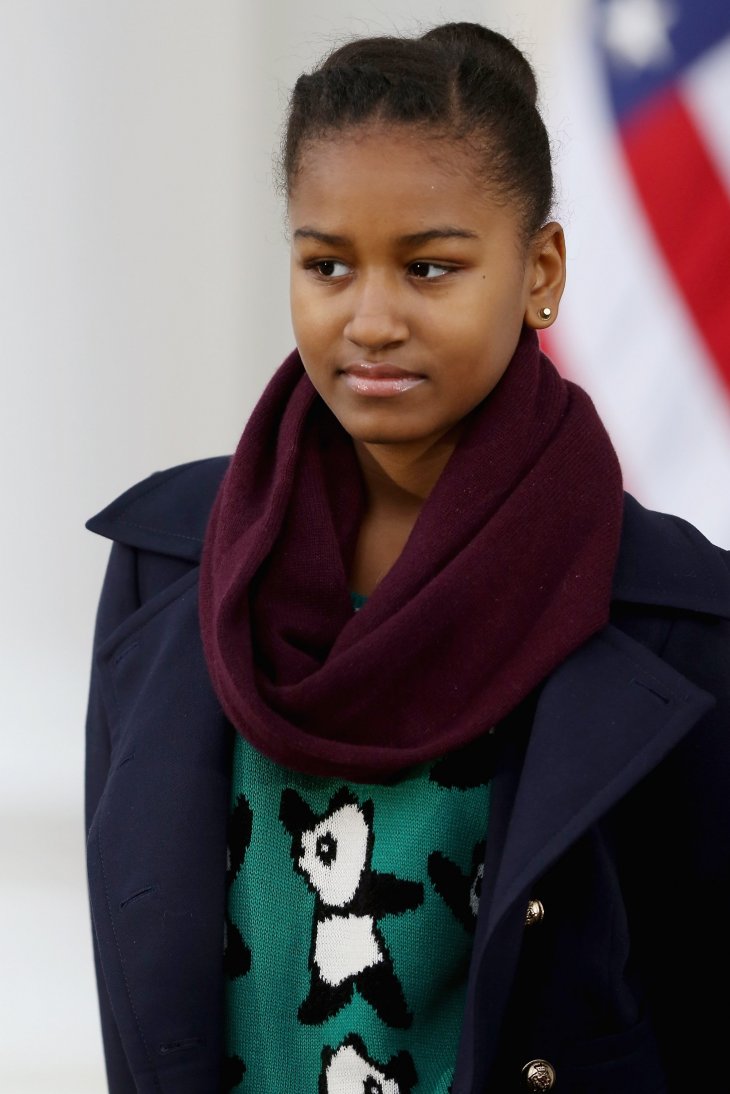 Credit: Gettyimages / Global Images of Ukraine
And while most of the people on social media complimented Sasha's new hairstyle, there's always a group trying to find something bad to say about everything and this time around their argument against Sasha was that, because of her straight hair, she doesn't want to be black.
People seem to relate hair to race these days a lot, which is totally understandable in some occasions, but to say that a teenage girl doesn't want to be black just because she's trying new things with her hair seems a bit far-fetched
Sasha is just out there trying to live the life of a normal 16-years-old, and honestly, who didn't experiment with their hair while being a teenager?
We're glad to know that the girl is having such an amazing time with friends and that even being the daughter of a former president, she's allowed to have some fun and meet her favorite artists as well.
What do you think of Sasha's blue ombré hair?
Please fill in your e-mail so we can share with you our top stories!