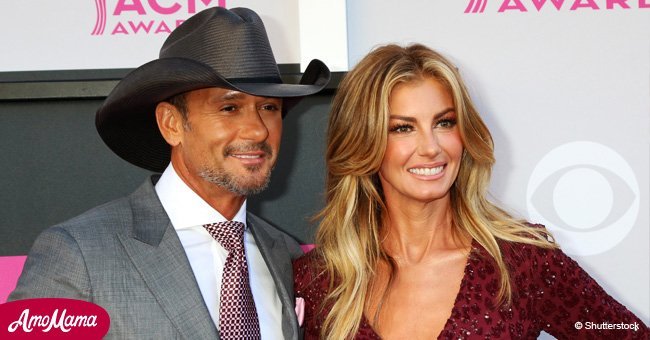 These photos show how beautiful Tim McGraw and Faith Hill's daughters are
Faith Hill and Tim McGraw are one of the most beloved couples in the country music world as they have been married since 1996 and have three daughters.
They are Gracie Katherine, 21, Maggie Elizabeth, 19, and Audrey Caroline, 16. Even though the couple's fans have seen them grow older year after year, some of them get surprised when they see how beautiful they are nowadays.
As a way to honor their beauty, Country Music Nation got together several pictures posted by the family on their social media so fans could realize how good they look at the moment.
Hill and McGraw have chosen not to post many photos of their daughters before they turn 18 to give them as much privacy as they want. The few out there, however, show that the children are deeply loved by their parents.
Gracie, the oldest one, was born on May 5, 1997. According to a photo uploaded by McGraw to his Instagram account, she constantly makes people laugh and treats everyone with kindness and respect.
McGraw added that she can brighten everyone's life just by meeting them and that it is the most important aspect of her long list of talents.
Maggie, the couple's second daughter, was born on August 12, 1998. According to a tweet shared by Hill, she is one of the most adventurous and hardworking people in the world.
Not only is Maggie beautiful but also talented as she accompanied McGraw to the CMT Music Awards in 2016. Most of the photos shared by her parents show her happily enjoying quality time with them.
Audrey, the couple's youngest daughter, was born on December 6, 2001. In a recent tweet, Hill described her as the most 'forgiving, honest, and joyful' person in the world. Hill took her time to acknowledge Audrey for her hugs, as well.
Even though they are still young, they might be ready to follow their parents' footsteps and become important musicians. All that is left to do is wait for them to decide their future.
Please fill in your e-mail so we can share with you our top stories!