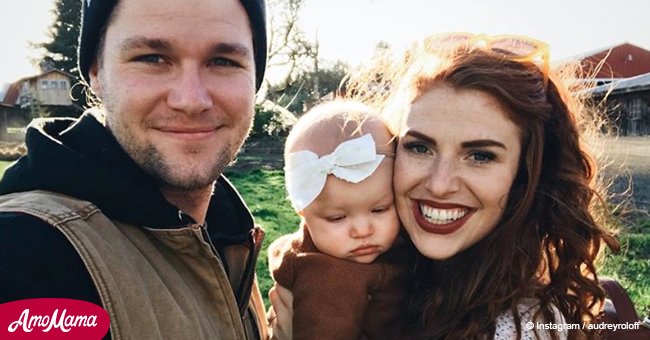 Audrey Roloff said baby formula is 'like a sin' in a 'Little People, Big World' episode
The reality star took a stance on baby formula and called it a "sin."
Audrey Roloff expressed her opinion on the latest episode of Little People, Big World which premiered on May 2, 2018, reported People.
One of the stars of the TLC series, Audrey opened up about her experience with breastfeeding on the episode. She also shared the challenges she faced since welcoming her daughter, Ember Jean.
Audrey said that she has tried to avoid giving her seven-month-old daughter anything but breastmilk and that baby formula was "like a sin"
The 27-year-old star revealed that she developed an infection of the breast tissue called mastitis, days after her daughter was born.
She had to deal with "blistering and bruising" as a result of breastfeeding for about 16 hours a day.
Her doctor told her that she would need to supplement her newborn as she was not giving enough, although, she claimed, she was nursing the little one every hour throughout the night.
"I was very adamant about breastfeeding exclusively. Formula was, like, a sin. I just never thought I would do that but at the same time, I need to feed my baby, so we have to do it."
Fans immediately took to social media to express their anger and disappointment at the way Audrey spoke about pregnancy and motherhood.
Many said that she portrayed her experience as though it was a competition. Some also said that she was judging those mothers who chose to bottle feed rather than nurse their babies.
One fan pointed out that nothing else mattered other than a well-fed baby. Another user on Twitter said, 'I officially cannot stand Audrey!! "Formula is a sin?" Get over yourself!!!'
Audrey is no stranger to controversy. She had presented her views earlier that natural childbirth was the proper way to have a baby.
She had also criticized the use of an epidural for pain relief. Her statements had irked many of her fans.
One user, Archie June, said that getting an epidural or having a C-section does not make one weak. 'Nothing makes one any more or less of a mother.'
Please fill in your e-mail so we can share with you our top stories!