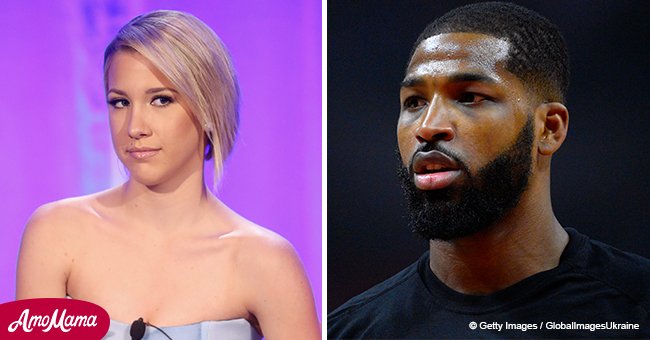 Savannah Chrisley slams Tristan Thompson for his infidelity amid alleged reunion with Khloe
Chrisley Knows Best star Savannah is appalled by Tristan Thompson's cheating ways and wonders how a man could do that to a woman he claims to love. As Hollywood Life reports, the star has her own experiences that made her decide to steer clear of basketball players.
The Chrisleys have something in common with the Kardashians: both families have reality shows and so they know the pain of living their lives so publicly. It was therefore not surprising that Savannah Chrisley would feel so strongly about the videos doing rounds of Tristan Thompson cheating on his pregnant girlfriend, Khloe Kardashian.
When responding to questions about the scandal in an interview with HL, the reality star, and her brother, Chase, stood by Khloe. "She's beautiful, the best personality. I'm like, how?" Savannah asked, while her brother added, "How do you do that? He's just an idiot."
Savannah, who has dated an NBA star before revealed she was done with professional athletes.
"I dated a NBA player and that was one and done! If I can't have respect for you in your in a relationship and have five other women on the side. I don't consider you a man. You're a boy at that point, and you don't deserve the time of day."
The former beauty pageant queen has been linked to NHL player Nick Kerdiles and she couldn't look happier. "My mission is to not date a professional athlete. People have their own opinions, but life would be easier if I didn't. That's for sure. It's just the world's intertwined, and sometimes it is easier to date someone who understands the life that you live." Chase nodded in agreement while adding that Nick treats his sister like a queen.
The Chrisley family had taken a break but is now back on TV.
Please fill in your e-mail so we can share with you our top stories!