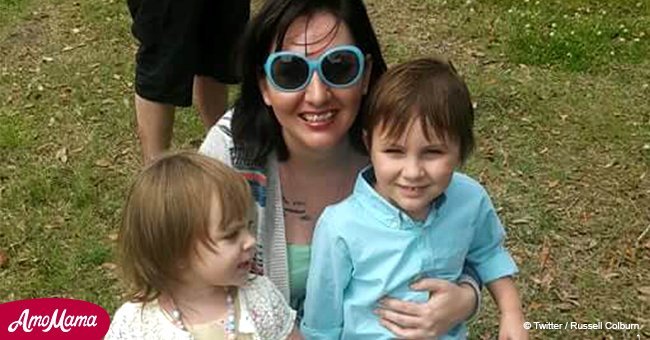 Florida mom and two children die after hitting an alligator with their car
Amber Stanley, a mother of two children has passed away with them in a car accident. The three were on their way back home when the tragic incident occurred.
The only family member who didn't die on May 7, 2018, was the father of the children, Josh Stanley. Josh is struggling to deal with the sudden loss according to the report by WJAX-TV.
Amber, 24, and her two young children, Autumn, 2, and Jack, 4, died after their car struck an alligator on Interstate 95. Their car slammed into a tree and burst into flames.
She was driving her children home to Florida from a weekend in South Carolina's Myrtle Beach. That's when she hit a 9-foot gator in the middle of the busy expressway that runs up and down the East Coast.
The force caused her to lose control of her vehicle and she slammed into a tree. That's when the car erupted in flames and killed all three.
"She was the love of my life. We would've been together coming up on 10 years."
It's estimated that the collision occurred at about 12:49 a.m. on Monday in South Carolina. Josh has now been left on his own to carry on living without his wife and children.
He and his wife were high school sweethearts. Josh wasn't with his family during the incident because he couldn't travel due to a work training course in Georgia that he had to attend.
"When I landed in Atlanta, I couldn't get a hold of her," he said. "The last thing I said was, 'I love you and I'll talk to you later.'"
He shared that the last he had spoken to his children was when he left. Josh recalled hugging them and telling them that he loved them and they would see each other in a week.
He also told them that they would be missed. In a heartfelt confession, the widower revealed that sometimes he would hear children saying something about 'dad' and he would turn around.
His brain would expect it to be either one of his children even though he knew they had passed on. He admitted that the whole ordeal was very hard for him.
Please fill in your e-mail so we can share with you our top stories!