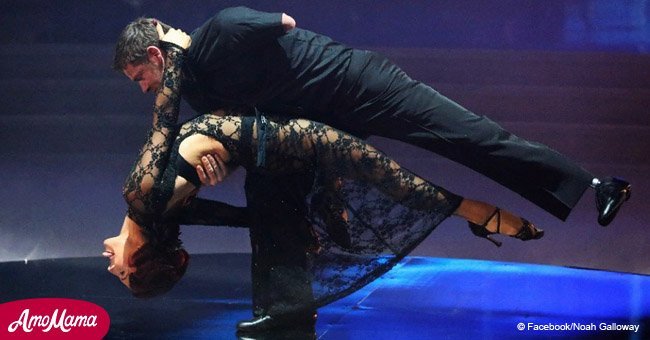 Veteran who lost an arm and leg performs stunning dance duet on 'DWTS'
War veteran stepped on to the dance floor to shock the nation and inspire millions of audiences all over the world.
Season 20 of the dance reality program Dancing With The Stars was special for the fans for many reasons. One of which was the participation of a former United States Army officer, Noah Galloway - who had lost an arm and a leg in the war.
Galloway gave moving performances each week through his time on the show, surprising as well as inspiring millions and millions of television audience all over the world.
He presented one of such moving dance performance during an episode through a contemporary dance number alongside his professional dancing partner and choreographer, Sharna Burgess.
The dance was set to the music of Toby Keith's American Soldier and was quite fitting to the story of Galloway which he wanted to present before the world. Needless to say, it was a performance that was close to his heart and it got him very emotional.
The performance began with Galloway addressing his physical disability with the help of a mirror and ended on a power note with the war veteran placing his hand over his heart. The emotions were high not just for Galloway and Burgess but also for the judges and the entire audience.
The dance number showcased the incredible will and focus that Galloway had that motivated him to deliver a flawless performance despite losing his arm and leg to the war.
When the turn came for the judges to pass on the comments, they were just too overwhelmed to deliver any critique. They unanimously talked about just how inspiring Galloway's performance was and addressed the amazing spirit that he had shown in the show week after week.
Without a doubt, Galloway's journey in the dance reality show is a lesson for everyone that any barriers and limitations can be undone with sheer will and focus.
Please fill in your e-mail so we can share with you our top stories!