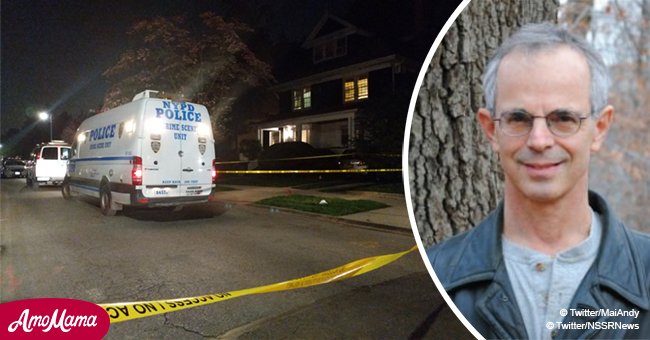 Suspected murderer of well-known professor found hiding in a closet
The neighbors called 911 when they saw a stranger entering the house. The police arrived at the scene and found out about the homicide.
As reported by Eyewitness News, the police took 28-year-old Mirzo Atadzhanov into custody after he was found hiding in the basement of a house where psychologist Jeremy Safran was found dead.
66-year-old Safran was also a professor at The New School. The police found Safran motionless and unconscious when they arrived at the scene following the distressed call.
Safran suffered trauma to his body and head and was declared dead at the scene. The victim's wife and children were in their Stratford Road home the entire time and had no clue about the event that led to the patriarch's murder.
As the police searched for the basement for clues, they found Atadzhanov hiding inside the basement closet. He was immediately taken into custody and was charged with burglary and murder.
The investigator's found a hammer drenched in blood next to Safran's body. They also found a bloody knife in the defendant's car which was parked right outside Safran's house.
The neighbor, Doreen Giuliano, who made the 911 call shared that when the police dragged the suspect out of Safran's house, his hands were bloody.
Giuliano noticed Atadzhanov come back to his car from the side of the house before putting something in his car that was parked outside the house for many hours.
Atadzhanov seemed very anxious about his surroundings and looked left and right quite often. He had a big white bag with red letters on it.
Giuliano texted Safran's wife to inquire about the man. She alerted her and intimated that Atadzhanov had entered their basement. She urged Safran's wife to call for help.
Guiliano also called 911 and ensured that the police arrived quickly to find out what was going on in the basement. He presence of mind could not save Safran but at least saved his wife and daughter's life.
Please fill in your e-mail so we can share with you our top stories!