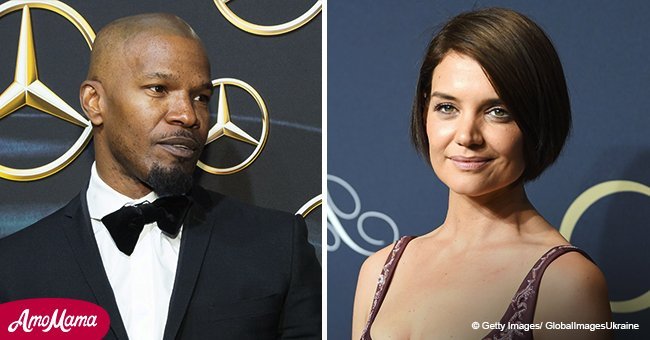 Katie Holmes is reportedly ready to marry beau after 5 years of dating as Hollywood Life states
Jamie Foxx and Katie Holmes are reportedly ready to tie the knot after being together for years. As Hollywood Life reports, the two have been dating secretly for years and are ready to make their relationship official. We bring you details of the ceremony and wedding plans.
Jamie Foxx, 50, and Katie Holmes, 39, are finally ready to settle down together! An Ok Magazine source says that Foxx was finally able to convince a reluctant Katie to marry him and they have already started making plans for an intimate ceremony.
The source tells OK Magazine that the couple is excited about the future.
"They're in a really good place. Jamie's done everything possible to show Katie that he's in it for the long haul. They're really excited. There's talk of a small, intimate ceremony, but of course they want to make sure whatever they do goes off without a hitch."
The source went on to say that Suri, Katie's 11-year-old daughter, was instrumental in her mother's decision. The pre-teen is Katie's first priority and so she would only get married if Foxx proved to be in it for the long haul. "Jamie has become really close to Suri over the past few years, and she truly sees him as a father figure, so thankfully, she was over the moon when her mom told her." Katie wants her daughter to be her maid of honor. How sweet!
The wedding dress is likely to be designed by Katie's pal, Zac Posen and the venue is likely to be Paris, according to the source. The couple is extremely private, so they will reportedly limit the number of guests to family and close friends. "Katie and Jamie want to keep their wedding as private as possible. Whispers are, they're only inviting 30 guests and plan to spend not more than $250,000 on everything from their families' travel expenses to the dinner menu."
The couple went public in 2017 when they were spotted holding hands at a beach in Malibu and they have maintained the privacy to date.
Congratulations are in order! Let us know your thoughts in comments.
Please fill in your e-mail so we can share with you our top stories!