Kris Jenner rocks a short black dress, revealing how youthful she looks at the age of 62
Kris Jenner flaunted her youthful looks and her awesome toned legs at The Business Of Fashion issue party, in which her daughter Kim Kardashian is the cover.
It was another family affair for the reality show royal family, the Kardashians, as they attended a dinner hosted by The Business Of Fashion to honor its latest print edition that featured Kim Kardashian. AmoMama got more details from Daily Mail.
The momager struck amazingly again with her style while wearing a black V-neck cocktail dress by Alexander McQueen. The LBD's low neckline showed off a hint of her cleavage. It also featured long-puffed sleeves with ruffles. She also sported fishnet thighs and a pair of sparkling Christian Louboutin heels.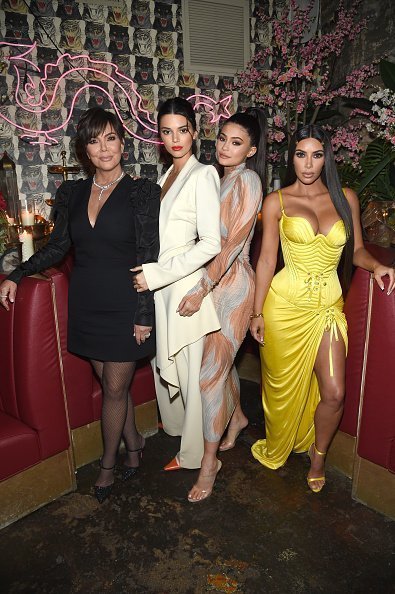 The 62-year-old accessorized with a diamond choker and diamond rings on almost every finger.
Kris celebrated with her two youngest daughters, Kendall and Kylie Jenner. She was also accompanied by her beau, Corey Gamble, who looked dashing in a black velvet jacket and navy blue shirt.
Of course, the guest of honor, Kim K, was just as stunning. She looked radiant in a yellow Versace gown that cinched at her waist with a corset-like bodice and ribbons, accentuating her curves.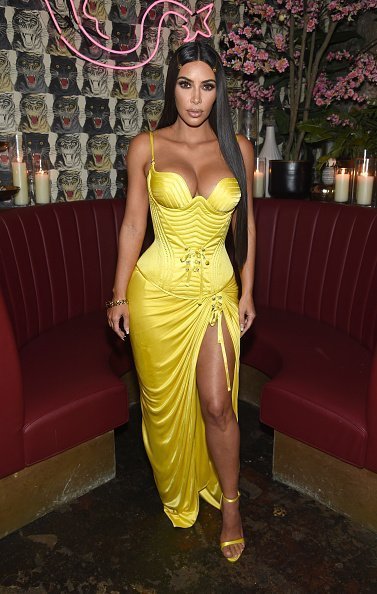 Her legs are not to be left out as it featured a dramatic slit up to her thigh. She pinned her long, sleek hair out of her face with two gold hairpins, a nod to the 90s.
Kris posed with a few famous names including fashion designer Tommy Hilfiger, who designed her Met Gala dress, and his wife Dee Ocleppo Hilfiger.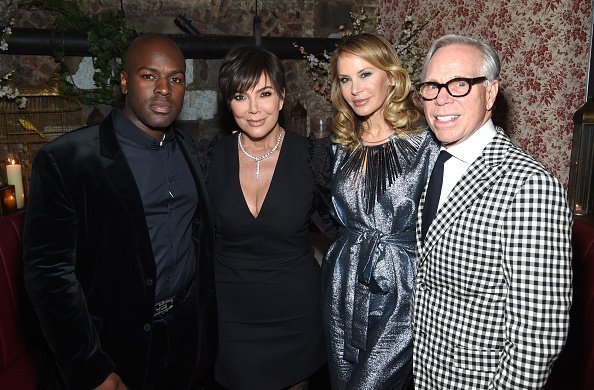 Early that day, Kris revealed on her daughter Kylie's social media their upcoming makeup collab. The collection features mini lip colors, a palette of eyeshadow, another set with highlight and blush, a signature lipstick and matching liner. It will be out on Mother's Day.
Kris is the latest family member to collaborate with Kylie on a cosmetics line. Kylie also worked with sister Kourtney as they unveiled a new and full line of eyeshadows and lipsticks for Kourt's 39th birthday.