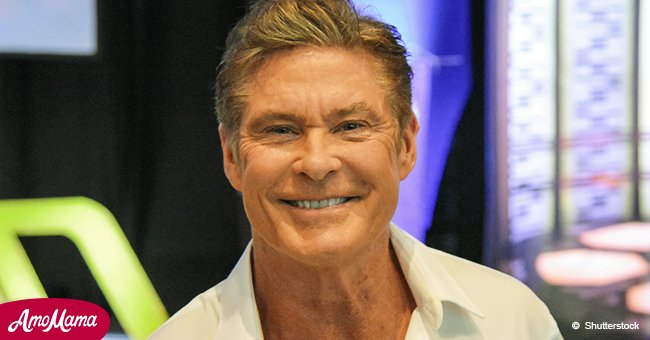 David Hasselhoff, 65, flaunts his muscular biceps as he goes shirtless while taking a stroll
At the age of 65, David Hasselhoff still has it as he flashed his biceps and his masculinity during a hike with his fiancee.
He is the original Baywatch hottie and was a sex symbol in his heyday. But 20 years later, the legendary actor showed us that he still has it. AmoMama gleaned info from Daily Mail.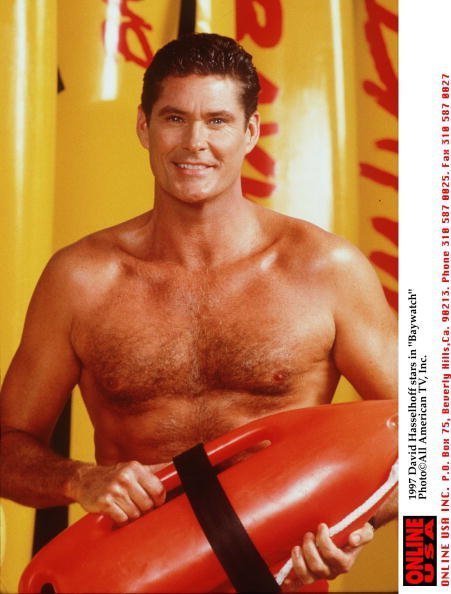 Source: Getty images/GlobalimagesUkraine
The actor's sculptured pectorals and muscular biceps were on full display as he went topless while taking a hike with 37-year-old Haley Roberts. His revealing outfit also showed off his broad shoulders, solid frame, and toned stomach.
He sported a black and orange board shorts cut just above his knee, showcasing his brawny thighs and calves. A gray sweatshirt was tired around his waist.
At one point during the afternoon jaunt, he stopped at a broken fence and grabbed it, giving emphasis to his sturdy forearms and rippling triceps.
The couple looked like they are more in love than ever despite their age gap. Haley met him in 2011 when she was working as a salesgirl around Cardiff Bay and asked for his autograph. David was filming Britain's Got Talent back then.
The Hoff promised to give her a signature if she went on a date with him in return. From then on, their relationship blossomed and they announced their engagement in May 2016 through Hello! Magazine.
The proposal was done in Malibu and Haley recounted:
"We were both in tears. I genuinely had no idea he was going to do that. I'm still so overwhelmed."
David also said that he had to marry her because he can't live without Haley.
"I had a saying: 'You don't get married because you want to live with someone, you get married because you can't live without them.' I felt that way. I knew that I was really unhappy without her. I waited to propose because I thought I was too old for her."
The producer has had two marriages. He was married to actress Catherin Hickland, who guested in his show, Knight Rider. Their wedding was even recreated in season 4. They divorced in 1989. He then married actress Pamela Bach on December 1989 and two daughters together—27-year-old Taylor Ann and 25-year-old Hayley. They finalized their divorce in 2006.
Please fill in your e-mail so we can share with you our top stories!