Rihanna stuns in black babydoll dress at the launch of her new lingerie brand
Rihanna has always been a stunner and on Thursday night at the Savage X Fenty launch event in Brooklyn, New York, she delivered to keep people's attention with her babydoll dress and holograms.
Yes, she had multiple holograms at the launch of her new lingerie brand. The holograms modeled sexy underwear but the real-life RiRi channeled the same sexiness in a black babydoll dress. Daily Mail has the details.
Her hair was styled loosely in wet-look curl and the frock flaunted a lot of cleavage. She matched the dress with a pair of black stockings and heels.
The Barbadian beauty was the center of the spotlight and WWD.com reported that as she got to the venue, she was met with cameras and phone-wielding fans. She then went to the stage for some remarks about the lingerie collection.
"We put this together especially for you guys 'cause this is a project we've been working on for a few years now, believe or not. We've been working on it with the most amazing partners, TechStyle…TechStyle, the only thing they care about is the customer and it's really the reason I decided to partner with them to create this brand Savage X Fenty because the only thing I really care about is the customer too, my fans."
Of course, the sartorial risk-taker modeled the pieces of lingerie which were turned into life-size holograms. In one set, she is clad in a a strapless black corset with stockings and a garter belt that showed off her incredible curves in a yellow bra and knickers set. In another one, she is shaking her booty in a lilac fluffy wrap.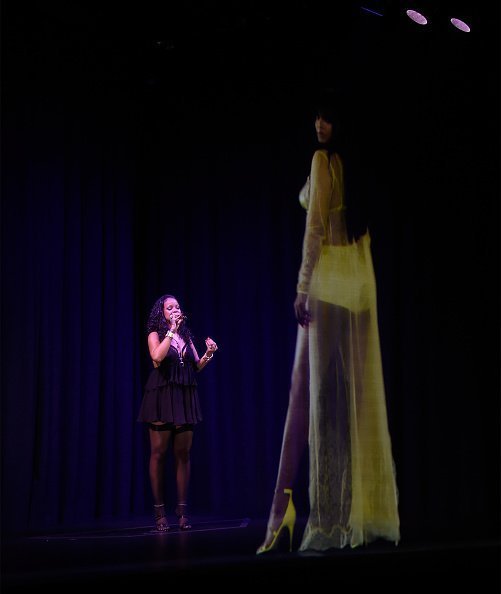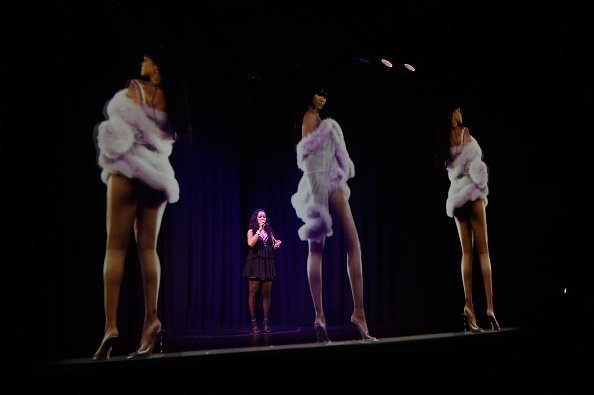 According to Vogue.com, RiRi's Savage x Fenty has 90 pieces of lingerie, sleepwear, and accessories. The 30-year-old also told Vogue how she came up with the designs.
"Women should be wearing lingerie for their damn selves. I can only hope to encourage confidence and strength by showing lingerie in another light. You don't have to stick to one personality with lingerie; it's fun to play around."
She added on how she wants people, especially women, to feel when they wear her line.
"You can take risks with lingerie. I want people to wear Savage x Fenty and think, I'm a bad b****. I want women to own their beauty."