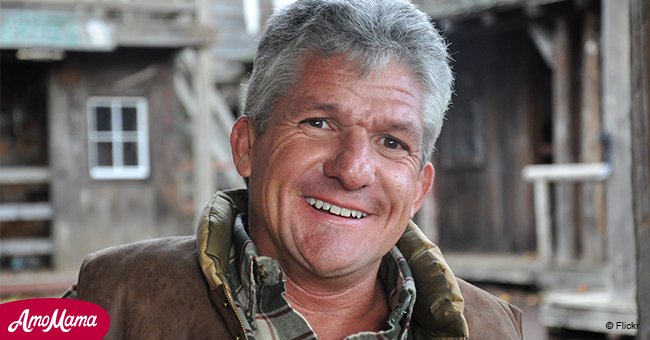 Matt Roloff shared a photo of his grandson Jackson on his birthday
The proud grandfather, Matt Roloff, celebrated his grandson Jackson's first year and arranged a spectacular party. Jackson is the son of Zach and Tori Roloff.
Jackson turned one on Sunday, and Matt shared an adorable grandfather-and-grandson photo with his 300,000 Instagram followers. In the caption, he said it was 'an incredible day' and was honored to share it with his family.
Jackson could be seen holding a red frisbee while smiling directly at the camera. The 56-year-old Matt posed with Jackson next to a large stack of presents and gift bags.
Matt decided on a camping theme, and the tent in the background was proof of a job well done. 'Camp Jackson' was spelled out on the pennants draped across the canvas.
Proud parents Zach and Tori also shared a birthday snapshot with their followers. In the caption, Tori wrote that 'somehow we have a one-year-old.'
She said they love him more than he would ever know, and couldn't believe time flew by so fast. In the photo, Jackson can be seen eating a piece of cake.
Tori regularly updates her follower about Jackson's progress. She began her most recent update, shared on Jackson's birthday, by saying that 'this year has brought nothing but joy to our family.'
She added that her baby now turns into 'a little boy,' and it is just one of the changes she will have to make peace with.
Jackson hasn't taken his first steps yet, but he is very active and 'is pulling himself up on anything he can reach.' She also added this his 'personality has really taken shape' and he is turning into a little joker.
The 1-year-old is fond of his father, Zach, and loves being the center of attention. If Zach doesn't pay attention to him, Jackson will yell to get his father's attention.
His new hobby is clapping, and his face lights up when family members clap along with him. He currently weighs 21 pounds and has eight teeth already.
According to Radar Online, he was born via caesarean section and inherited achondroplasia, a form of dwarfism, from his father.
Please fill in your e-mail so we can share with you our top stories!