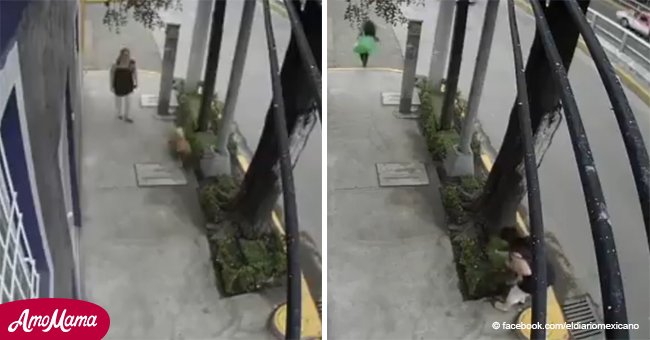 Woman thinks that nobody is watching her and 'brutally' takes revenge on her neighbor
The recording evidences the way in which the woman returned and executed her revenge against the poor plants of her neighbor.
Relations between neighbors can be warm and wonderful. But on more than one occasion, things may sour quickly, and the situation may deteriorate to unbearable levels of pure enmity.
Such a case has happened recently in Mexico, according to El Diario Mexicano. The events occurred in a residence in Churubusco and Sur 69, in the Iztapalapa delegation, Mexico City.
In the recording, which has gone viral, you can see how a woman violently smashes the plants of a residence in Mexico City. Clearly, the woman thought that nobody could see what she was doing. And she took advantage of the moment to execute her revenge.
In the video, you can see how the woman returns and rips the plants from her neighbor's house when she thinks that nobody is watching her. Look the following video.
According to Info7, it was at the end of April that the video of the neighborhood crime was made viral on social networks.
Versions that circulated then argued that the reason for the action of the woman would have been envy, which led her to uproot the plants as soon as she believed that no one could see her.
The users of the social networks had mixed reactions to the video. Some considered the whole situation very funny, especially the self-confidence with which the woman tears off the plants.
However, other people commented that it is unnecessarily cruel to collect revenge against innocent plants, which definitely have nothing to do with any dispute that exists between neighbors.
The case is that the supposed anonymity of his action was not such, and the cameras did more than making it public. We imagine that the relationship between these neighbors will sure have worsened even more.
Please fill in your e-mail so we can share with you our top stories!