Kendall Jenner shows off impossibly tiny waist in a completely sheer gown in Cannes
The supermodel made an eye-popping appearance at the red carpet donning a sheer gown that not only showcased her slender body but allowed spectators to feast on her braless look. 
Kendall Jenner was in the mood for some breast exposure when she showed up at this year's Cannes' Film Festival in a sheer white gown that left almost nothing to the imagination.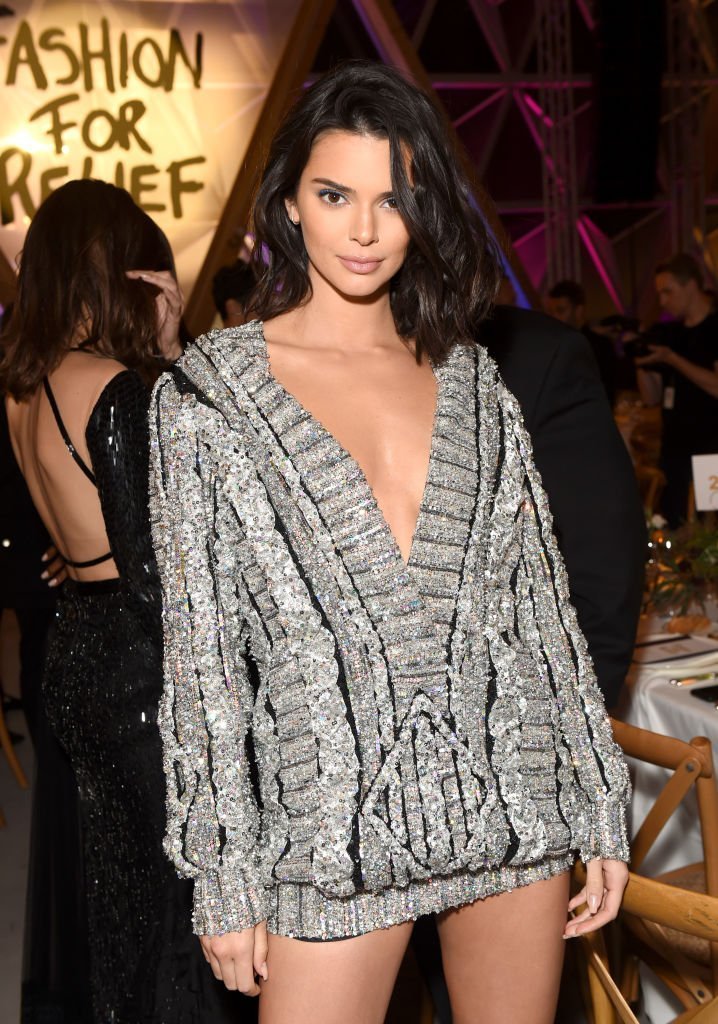 Braving the crowd in a see-through frock tied at the waist with a glittering belt, the supermodel drew a lot of attention not only to her slender body but to her nipples that made a glorious appearance in the star-studded event. 
There to screen the film 'Girls of the Sun' (Les Filles Du Soleil), the 22-year-old reality star looked every inch a model as she stood confidently around a sea of photographers who tried to capture her eye popping red carpet moment. She completed her look with an elegant updo and simple make-up, allowing the sheerness of her gown to reveal her waif-like figure and long, slender legs.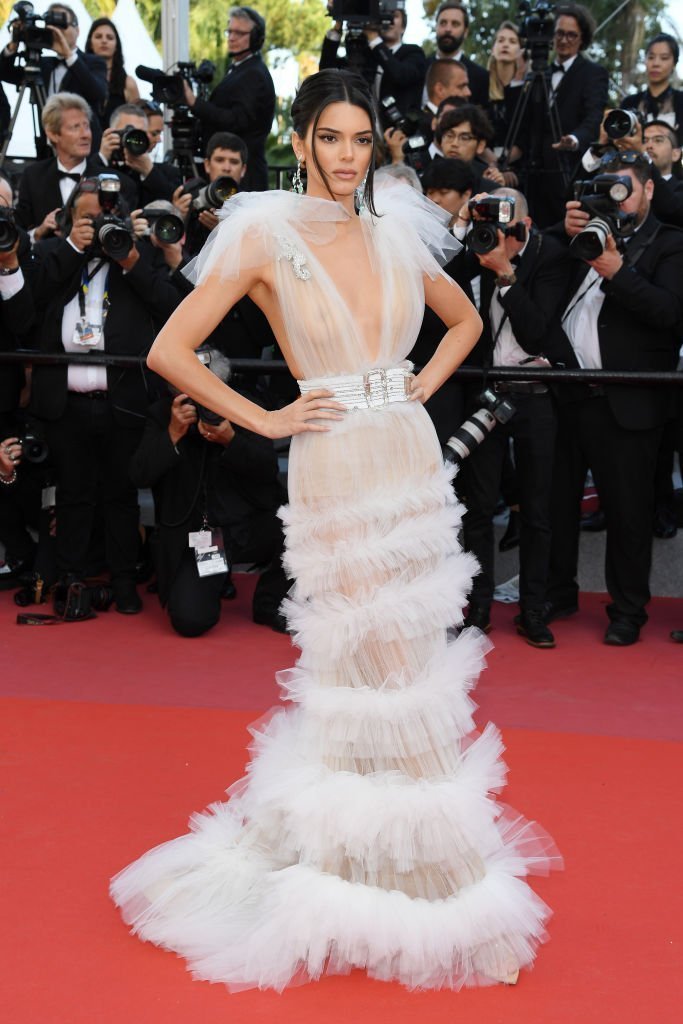 Kendall has always been very vocal about her stance on appearing braless in public. She admitted this was a non-issue to her on her website in 2017, as reported by Pop Culture. 
"I really don't see what the big deal is with going braless."
"I think it's cool and I really just don't care! It's sexy, it's comfortable and I'm cool with my breasts. That's it!"
I'm either braless or in a bralette lately! 👀 the fashion recap on my app https://t.co/e1XHfA8o9d pic.twitter.com/u8f4EmvohX

— Kendall (@KendallJenner) September 21, 2016
True to her word, this is not the first time the young celebrity dared to bare her breasts.  In fact, she also wore a sheer green metallic dress to the Chopard Secret Night party earlier in the weekend.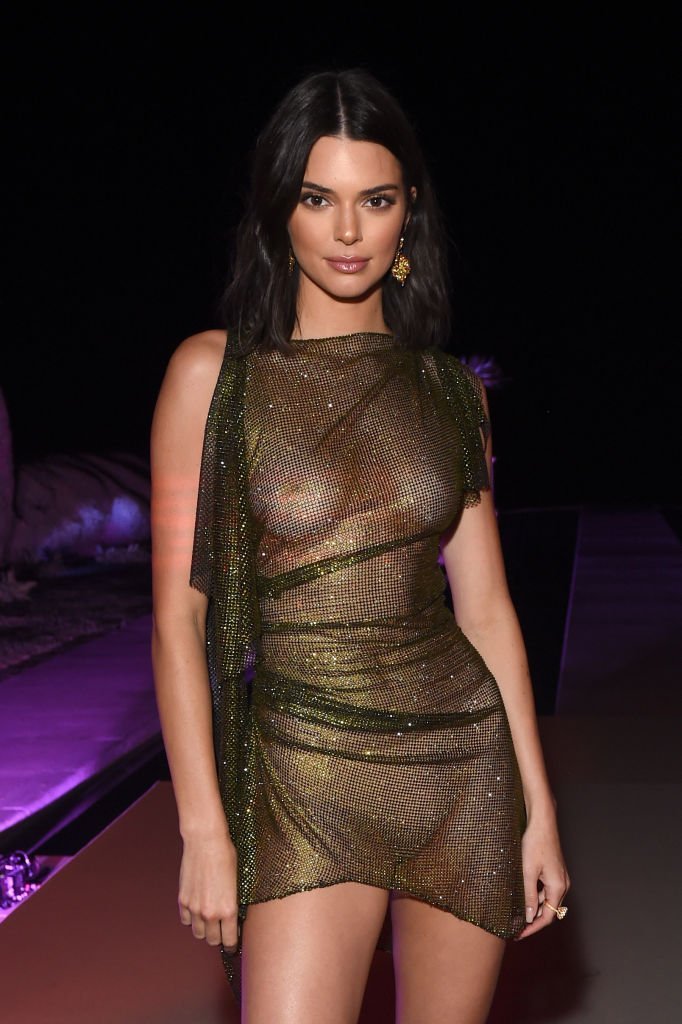 In 2017, she closed the La Perla Fall 2017 show during New York Fashion week donning a sheer floral lace gown adorned with crystals and pearls.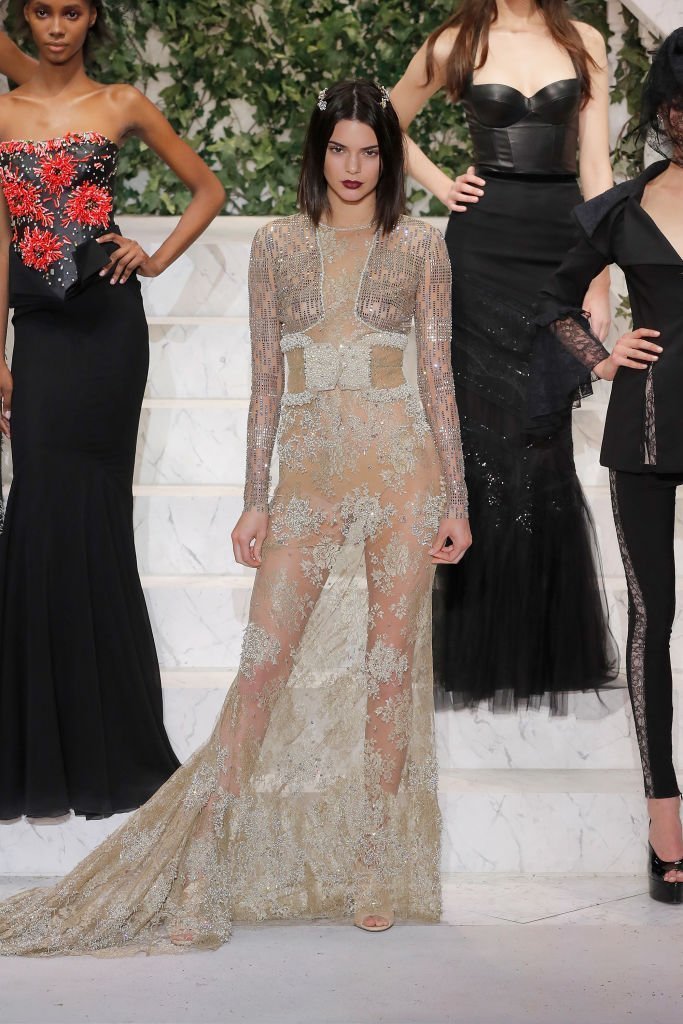 Though the model never gets terrified over baring her assets, she has revealed she lives with anxiety. During her interview with Harper's Bazaar in January, she confessed to getting panic attacks in the middle of the night. She told the publication she worries over the spread of negativity in the world. 
"Where do I even start? Everything is so horrible, it's hard to name one thing. I just think that the world needs so much love. I wish I had the power to send Cupid around the planet, as cheesy as that sounds. You go online and you see everyone saying the worst things to each other, and it's hard to stay positive. It's hard not to get eaten alive by all the negativity." 
To keep her from going crazy she admitted she tries to avoid reading comments directed at her on her social media posts and on "some days I just want to go live on a farm and not talk to anyone and just exist in the middle of nowhere."
Realizing there's a great price to pay with being famous, the reality star identified college as one of the things she's had to sacrifice though she's not certain she regrets it. She added, 
"I had a pretty normal childhood, with a twist, and went to school until the 10th grade. For 11th and 12th, I did home school, but I still saw a lot of my old friends. I didn't go to prom, though, which was kind of annoying. I can't really complain except for now, maybe, I would like to go to Disneyland or a public beach. To go to a beach in peace would be lovely. To be able to hang out and meet new people and not be bothered would be awesome."
On having children in the future, the star revealed she would definitely shield her kids from the limelight as much as she could, or at least put an age limit on it.  Imagining what it would be like, Kendall said,
"It's going to be interesting to see what the world is like when I do have kids. But I definitely don't plan on having them anytime soon."
It would certainly be interesting to see what Kendall's children would look like with genes as bountiful as their mother's.