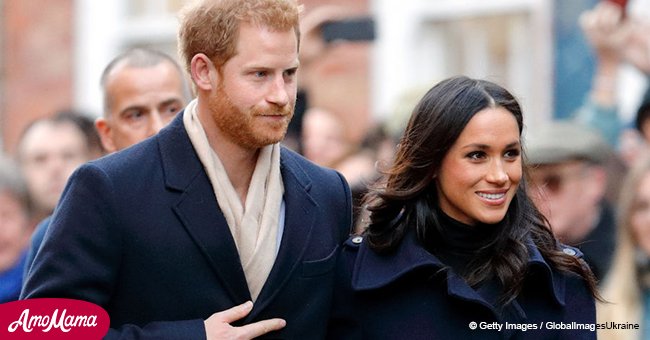 Here's how to watch the Royal wedding in the U.S.
The Royal Wedding promises to be one of the biggest events of the year, and television networks will broadcast it all over the world.
The ceremony is set to take place on Saturday, May 19, 2018, at St. George's Chapel at Windsor Castle. For those who didn't get invited to the wedding, or even watch from the royal grounds, there will be alternatives.
Americans will be given the opportunity to witness Prince Harry and Meghan Markle tie the knot in the comfort of their homes, and all thanks to a list of networks compiled by the Hollywood Reporter.
Every major network is bound to have its cameras pointed at the Royal Family on Saturday. When Prince William and Kate Middleton got married, Queen Elizabeth II allowed the media inside the church.
This time it won't be different. Several professionals shall be granted access to the chapel in order to give the world the illusion of being inside St. George's and witness history being made.
The ceremony is scheduled to begin at noon local time, or 7 a.m. ET/4 a.m. PT in the United States. Although it might be quite early in the morning for U.S. viewers, they will be able to watch the ceremony's coverage on TV.
ABC's Good Morning America, with Robin Roberts and David Muir will startcovering the event at 5 a.m. E! will also have Giuliana Rancic, Melanie Bromley and Brad Goreski hosting the broadcast until 10 a.m.
PBS, NBC, HBO, TLC, BBC America and Fox News plan of televising the ceremony as well, but the small screen won't be the only way to watch Harry and Meghan's big day.
United States residents will also be able to follow the wedding's coverage through live streams and even in movie theaters, thanks to a partnership between BritBox and Fathom Events.
There is no doubt that millions of people will stop to watch the Royal Wedding, including Thomas Markle Sr., who recently announced that he wouldn't walk his daughter down the aisle.
Markle Sr. confessed that he posed for staged paparazzi photos of himself getting ready for the ceremony, but added that it wasn't about the money. He claimed that he just didn't like the way the media had portrayed him up until that point.
Samantha Grant, his daughter, tweeted that it was all her idea and that they didn't mean to embarrass the Royal Family, which is was why Markle Sr. decided that he wouldn't show his face at Windsor Castle on Saturday.
Please fill in your e-mail so we can share with you our top stories!