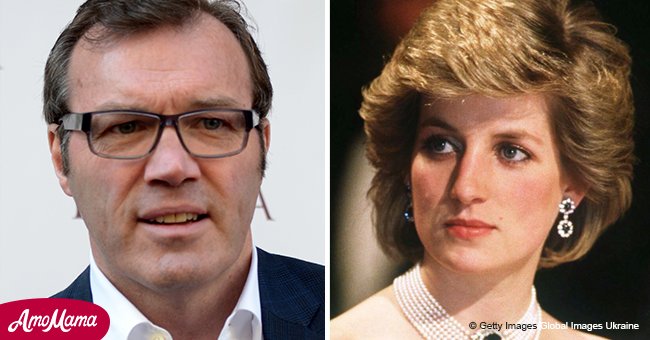 Princess Diana's biographer Andrew Morton was abruptly rushed to hospital with a stroke
Andrew Morton, the author of biographies of influential people like Tom Cruise, Madonna, and Princess Diana, was taken to the hospital after suffering a stroke.
The incident took place on May 15, while he was reading a book in front of a small audience at The Oldie Literary Lunch in Central London. The Sun reported that five minutes after Morton was talking about Wallis Simpson, he lost his concentration.
All of the sudden, he forgot what he was saying, started to sweat and to sway, and ended up getting in the back of an ambulance that transported him to the University College London Hospitals.
With a tweet Morton himself shared later on the day, he let everybody know that he was 'doing well and on the mend.' He pointed out that he had suffered a 'mini-stroke' and finished thanking all people who sent him good wishes.
After the book reading event where the incident took place, Morton was supposed to attend another one at Waterstones King's Road, located in Chelsea, west London. It was canceled, for obvious reasons.
In there, he was supposed to discuss his latest book titled Meghan: A Hollywood Princess. According to the description in Morton's book, he put together many interviews with her family members and close friends, as well as never-before-seen photographs of her that show the 'real Meghan.'
One of the principal aspects that it addresses is the impact she has had on the rigid traditions of her soon-to-be husband's family.
Diana: Her True Story is Morton's most famous book. The reason it got so much attention was that it had many personal and accurate details about Diana's life and that it was released in 1992, the same year she and Prince Charles separated.
At that moment, nobody knew who had been his source. Morton kept that information a secret until after Diana's death in 1997, when he admitted that Diana herself had had secret interviews with him.
Please fill in your e-mail so we can share with you our top stories!