Catherine Zeta-Jones and Michael Douglas pose hand-in-hand while wearing stylish black outfits
Longtime married couple Catherine Zeta-Jones and Michael Douglas made a rare appearance and posed hand-in-hand at a charity event for the Robin Hood Foundation on Monday night.
The pair attended the charity event, which was held at Jacob Javits Center, that aimed to help the poor of New York. Daily Mail has the details. 
The 48-year-old award-winning actress accentuated her toned frame in a shimmering cocktail dress. The dress was mostly black but on the right side, it had a white-trimmed ruffled drapery that ran down the front. She matched the dress with a pair of black platform heels.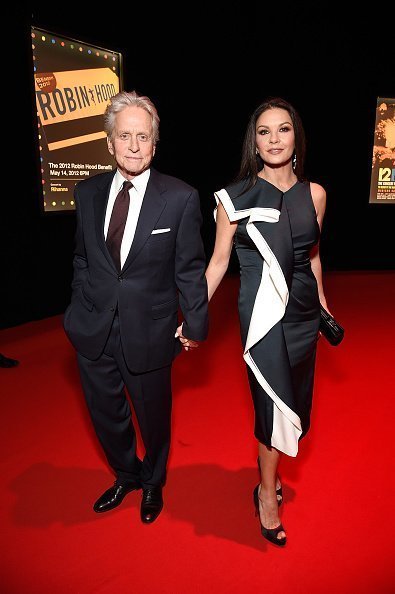 Catherine accessorized with a pair of gorgeous white dangled earrings that looked like petals. She also carried with her a black clutch.
The 74-year-old actor looked dashing and complemented her wife in his black suit, white pocket square, white dress shirt, and a pair of black shoes. He also wore a burgundy tie which added color to his outfit.
Michael was seen inside the event mingling with the business magnate Bill Gates and his wife, Melinda.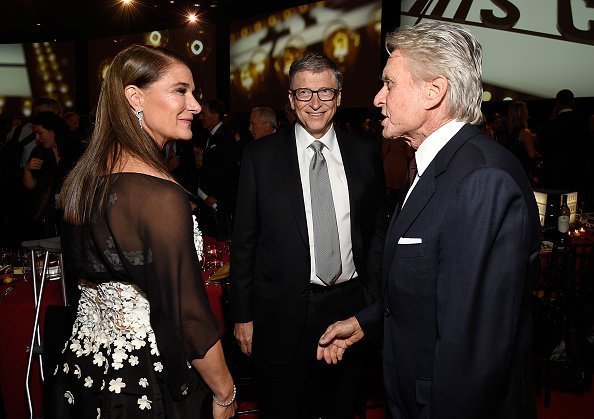 The actor who has over forty years of experience in theater, film, and television was accused by journalist Susan Braudy of sexually harassing her while working for him in the 1980s. According to The Hollywood Reporter, Michael masturbated in front of her without her consent.
He denied the accusations and Catherine supported him. She described his statement as "honest, open, and transparent" on The View.
Michael and Catherine will be celebrating their 18th anniversary this November. She gave birth to their son Dylan in 2000 and got married the same year at the Plaza Hotel on 5th Avenue. They welcomed their daughter in 2003. Michael also has a son from a previous marriage, Cameron Douglas.
The charity event also hosted Jennifer Lopez, who is Catherine's competitor because both are portraying "Cocaine Godmother" Griselda Blanco in TV films. Catherine's movie will be played on Lifetime while Jennifer will be for HBO.