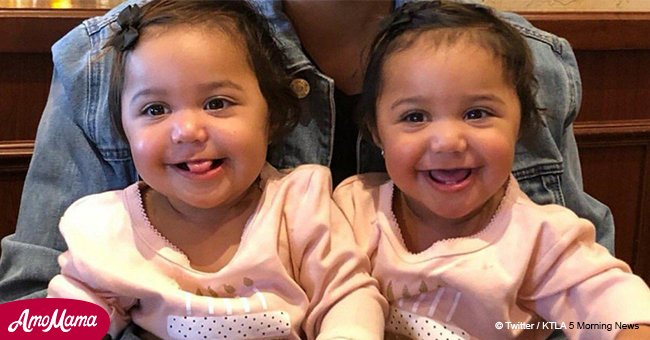 Toddler drowns in backyard pool, twin sister fighting for her life
First responders received a devastating call in April: twin girls fell into a swimming pool. They were still alive but needed emergency medical attention.
The toddlers were rushed to the hospital after the near-drowning incident. As reported by KESQ, Sheriff's corporal Rafael Victorio was the first to respond to the call.
He couldn't find a pulse and administered CPR until medical personnel arrived. The 17-month-old twins, Maya and Makayla, were both diagnosed with extensive brain damage and were medically sedated.
Mickayla woke up on the same day that Maya was taken off life support. May 12, 2018. She was considered brain dead.
Parents Jeremiah Edwards and Erika Alvarado from Moreno Valley, California, have since created a GoFundMe account to cover Makayla's medical expenses.
The goal was set at $50,000, and 373 people have raised $32,560 in 8 days. In the campaign description, Edwards and Alvarado explained that the twins 'escaped through a breeze window.'
Only the 'doors were alarmed,' and the parents didn't hear them leave. They later told KTLA that they fell asleep in the living room for approximately 15 minutes.
When they woke up, the girls were gone. At first, they thought the girls were abducted but realized that the girls had fallen into the unfenced pool.
"I immediately ran to the pool. I saw only one of them in there. Jumped in, grabbed her. I was working on Maya. He saw Makayla in the shallow end."
Erika Alvarado, KTLA, May 14, 2018.
Jeremiah told reporter Ellina Abovian that Maya's organs were donated to save a heart transplant patient. He cannot wait to meet the child who will be getting Maya's heart.
The bereaved father desperately wants to grieve for Maya but said he has to be strong for Makayla. As reported by People, local authorities are investigating the matter.
Please fill in your e-mail so we can share with you our top stories!