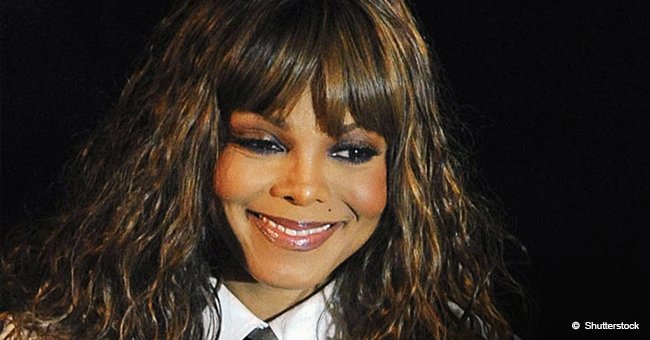 Janet Jackson makes rare public appearance in casual clothes with 1-year-old son Eissa
AmoMama learned from TMZ that Janet Jackson is making a headway recovering from her divorce from her ex-husband. The pop star made a public appearance, which has rather become a rarity recently. We found pictures of the mother-of-1 with her treasure, Eissa, 1.
If anybody was going to be left out of Mother's Day, it was not Janet Jackson.
The pop star, 51, exploited the special day, satisfying the clamor of fans who had been worried about her absence from the limelight.
Janet made her first public appearance in recent times, taking her 1-year-old son, Eissa with her.
Jackson gave both herself and son a nice Mother's Day treat, enjoying each other's company in a Beverly Hills park.
They had probably enjoyed the company of Janet's mom, Katherine, earlier that day, seeing she lives in L.A.
The only other acquaintance the pair had was that of Janet's bulky bodyguard, who was a tad hands-on with the baby.
Janet's demeanor was peaceful, from the radiance she exuded all along, as pictures show.
Ms. Jackson is back to being her true, organic self and perhaps her outfit is a good point to begin identifying the changes.
She rocked a casual outfit of a blue lumberjack, layered with a branded white tee, jeans and a pair of black boots.
Janet was at ease in the ensemble, the likes of which her ex-husband's religious devotion probably restricted her from donning.
Eissa rocked a pair of white sneakers, a fine finish for his all-denim outfit, the same color as his mom's.
Eissa didn't seem to get enough of his momma, except for times he allowed her bodyguard, also clothed in blue, the pleasure of cradling him.
At least Jackson now has peace, an experience that was foreign to her relationship with her Qatari businessman ex.
A custody battle followed their split, bringing an unbearable union to ruins, as her fans appeared glad about.
Mother's Day did present her with the chance to bond with her son again, one she could never refuse.
What do you think is the truth about Janet's relationship with Eissa's father?
Source: TMZ
Please fill in your e-mail so we can share with you our top stories!