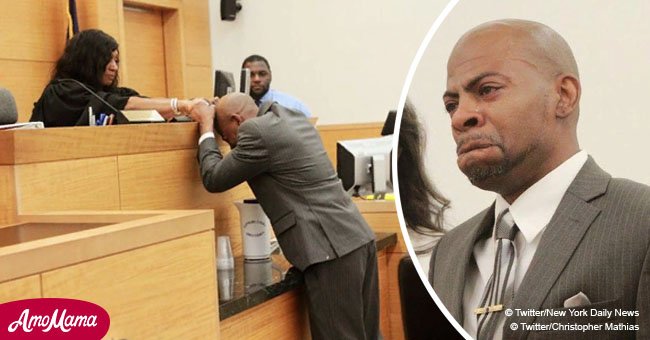 Man wrongfully convicted is released from prison after 17 years
John Bunn, who was wrongfully convicted and jailed in 1991, had the best day of his life when he was fully exonerated of his criminal charges.
The person who put him in jail was ex-Detective Louis Scarcella, who used tainted evidence to suggest that Bunn, who was only 14 years old at that moment, was guilty of the murder of a correction officer named Rolando Neischer, reported NY Daily News.
On May 15, 2018, the hearing that finally proved Bunn's innocence took place. When it began, the now-41-year-old man was sure that prosecutors wouldn't admit he was an innocent man.
Bunn pointed out that they had the wrong man all these years and that the actual criminal who killed Neischer was 'out there running free.'
Apart from Bunn, Rosean Hargrave, who was 16 years old at that time, was also accused of killing Neischer. Both Bunn and Hargrave were placed in a photo array created by Scarcella for Robert Crosson, who was the only eyewitness after surviving the shooting.
Defense lawyer Glenn Garber revealed that there were evident problems with the case from the very beginning. The first and most important one was that there was no probable cause to make the arrest.
Brooklyn Supreme Court Justice Shawn'Dya Simpson shared that the case was tried, a jury was picked, testimony was given, and the decision was taken in just one day which, for her, was not considered fair.
Bunn confessed that he didn't know how he made it this far and that all he wanted to was to prove he was never guilty. He finally said that he didn't want to be in the 'dark side of the shadows' that the prosecutors tried to put him in.
Simpson had dropped Bunn's conviction in November 2016 but ordered a new trial when an evidentiary hearing exposed Scarcella's actions. Bunn was paroled in 2011 after spending 17 years in prison. He could finally prove he was innocent.
Please fill in your e-mail so we can share with you our top stories!