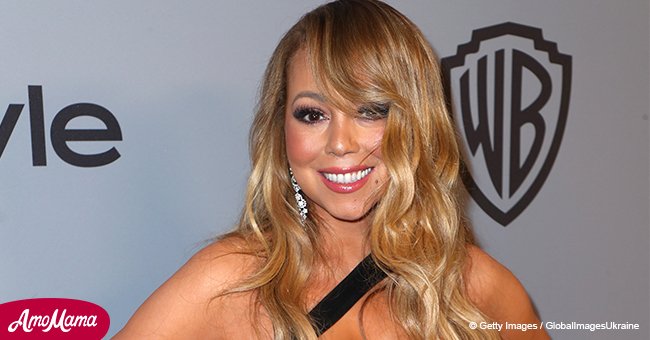 Hollywood Online: Mariah Carey's ex allegedly thinks her new look is great and wants to reunite
Mariah Carey's ex-husband, Nick Cannon is never shy to speak his mind and he did just that when he saw how lovely she has turned. The singer is looking better than ever lately and her toyboy isn't the only one taking note.
Nick Cannon had his eyes on Mariah Carey long before they got together. They have been divorced for two years now, and the actor is reportedly noting how well his ex-wife looks now that she lost a whopping 50lbs. A source told Hollywood Life that Cannon thinks she has never looked better.
"Nick thinks Mariah looks amazing again and her new look is sexy AF. Mariah's sexy new curves remind Nick of how she looked when they first started dating and before she had babies. Now that she has her groove back, Nick is missing her like never before and thinks she is a total MILF. He still has a lot of love for the mother of his children too and he would try to hook up with her again in a second if Bryan was not in his way."
Bryan Tanaka, 35, is the "We Belong Together" singer's lover who has been in the picture since she broke up with ex-fiancé, billionaire James Parker.
Mariah and Cannon share two children, Monroe and Morocco who they have been co-parenting since the divorce. They have been spending lots of family time together since the divorce and especially during holidays. As recently as May 13, the foursome was spotted looking cozy as they headed to Nobu restaurant in Malibu for Mothers' Day celebrations.
Now, are the two likely to get back together? Well, no one knows yet, but they have been publicly supportive of each other in the past two years. In an interview with People, Cannon expressed his support to his ex after learning of her battle with bipolar disorder. "I'm in awe of her strength. Every family has to deal with something, but through love and understanding is how anyone gets through any adversity. And that's what we've always been about."
Do you think Canon and Mariah would get back together? Tell us in comments.
Please fill in your e-mail so we can share with you our top stories!