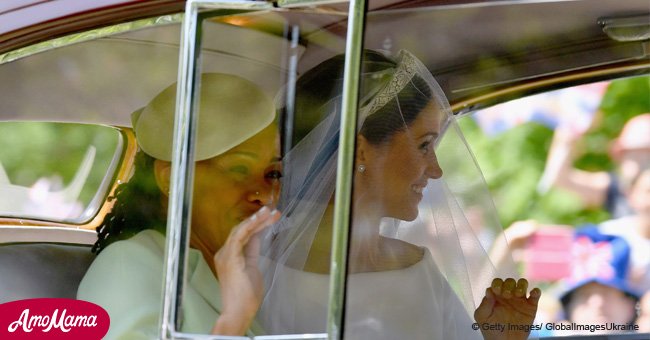 The Queen lends Meghan Markle a special tiara for the Royal Wedding
The Royal Wedding was watched by millions and millions of people around the world, but some of them might have missed the tiara worn by Meghan Markle.
Traditionally, only married women are allowed to tiaras, but there have been exceptions; the one resting on Markle's head, a beautiful English diamond bandeau made in 1932, was lent to her by Queen Elizabeth II.
The tiara originally belonged to the Queen's grandmother, Queen Mary, for whom the piece was created and specially designed to accommodate the center brooch that dates to 1893, according to Buckingham Palace.
It was quite an honor for the bride to wear such a meaningful and valuable item on her wedding day. The tiara was fabricated to be flexible, having 11 sections pierced with small and large diamonds.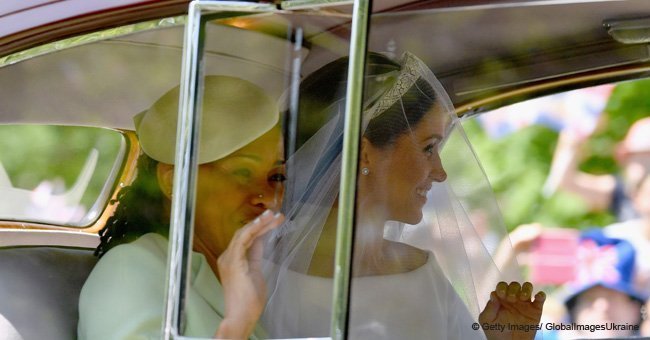 Source: GettyImages/GlobalImagesUkraine
The brooch, which contains ten diamonds, was given to Queen Mary in 1893 as a gift for marrying the Duke of York, Prince George. In 1953, Queen Elizabeth II inherited the platinum tiara.
But Markle wasn't the only one who wore a tiara.
In 1981, Princess Diana walked down the aisle to marry Prince Charles with an heirloom tiara that had been in her family since the 18th century.
In 2011, Queen Elizabeth lent Kate Middleton, the Duchess of Cambridge, the Cartier Scroll tiara, which was created in 1936; a gift that Quen Elizabeth II received from her mother, Queen Elizabeth, on her 18th birthday.
Please fill in your e-mail so we can share with you our top stories!