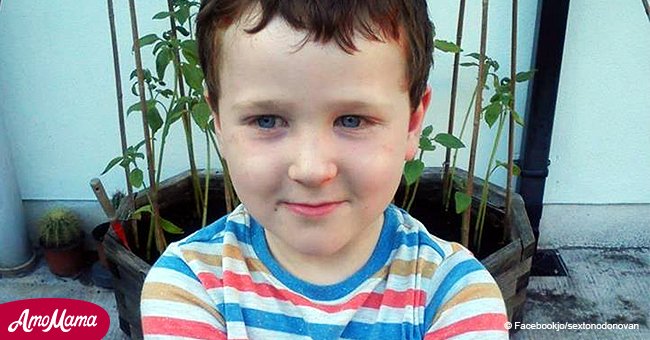 Parents hail son who died in 2014 a hero after donating his organs
Little Luke set "the ultimate example" of sharing is caring when he saved four lives with organ donation, said his devastated parents.
Independent shared the reactions of Stephen and Josephine O'Donovan who lost their son in an accident on April 16, 2014.
The couple's only child was six years old when he met his end. The parents of the "super-hero" said it was a "spark of light" and a "comfort" when he ended up saving four people's lives.
They said that they had always taught him that sharing was caring and he set the ultimate example of the lessons.
Luke lost his life after a hit and run collision. His parents agreed to donate his organs and four people underwent successful transplants.
51-year-old Edmond Walsh of Ballyherode, Ballymacoda, Co Cork, the motorist who caused the accident, received a two-year suspended prison statement. He was also banned from driving for 10 years starting from April 2014.
In May last year, Walsh pleaded guilty in the Cork Circuit Criminal Court to failing to remain at the scene of an accident and failing to offer any help.
The boy's father, Stephen, had heard a loud noise and he thought it was a car door being closed loudly. He was fixing his car's radio at his home at the time.
When he looked at the source of the noise, he saw something falling from the sky, hitting the footpath and rolled over twice. It was then he realized that it was his son.
He tried to save his son, even as the silver Ford Focus drove off without stopping.
Walsh, a farm laborer, insisted that he was driving under the speed limit and could not avoid hitting the little boy.
He had suffered traumatic brain injuries as a result of two serious falls, one in the 1980's and one in 2006. Police told Coroner Philip Comyn that Walsh had "pedantic and child-like" responses.
He also had restricted movement to one arm and one leg and it required him to drive a specially-adapted vehicle.
Please fill in your e-mail so we can share with you our top stories!