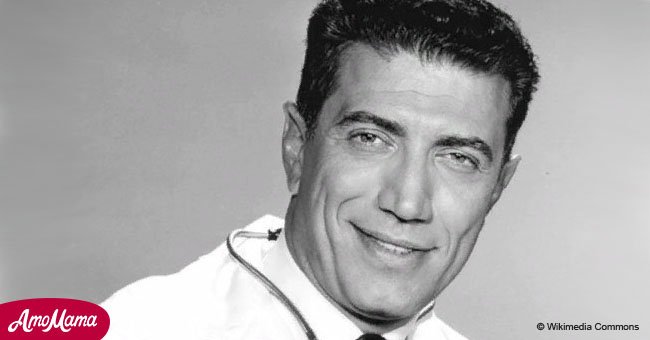 'Days of Our Lives' actor Joseph Campanella has died age 93
Joseph Campanella, an actor who appeared on many TV shows and soap operas including Days of Our Lives, passed away on May 16 at 93 years of age.
Jill Campanella, Joseph's widow, revealed that he suffered from Parkinson's disease and that the complications that such a strong condition cause drove him to his death. He is survived by Jill, seven sons, and eight grandchildren.
According to NY Times, Joseph was born in 1924. Since he was a good baseball player, the New York Giants offered him a contract to play in a minor league in Georgia, which he refused as he wanted to become an actor.
His career started in the '50s as he took roles on anthology series. A decade later, he was part of three Broadway shows, including A Gift of Time, for which he got a Tony Award nomination.
Joseph also worked in the short-lived musical titled Hot Spot in 1963, where he and Jill first met. Only one year later, the couple got married and started living together.
Even though Joseph never landed a major role, he was part of many TV shows, commercials, and soap operas wherein he portrayed different characters, including doctors, lawyers, criminals, police officers, and judges.
Some of the most famous projects he worked on are Mannix, The Bold Ones, One day at a Time, and The Practice. The same source revealed that he appeared on many commercials for BMW, Maybelline, Napa Auto Parts, Quaker State Motor Oil and Dash Dog Food.
Joseph even worked on famous soap operas including The Guiding Light, The Bold and the Beautiful, and Days of Our Lives, where he portrayed Harper Deveraux.
Due to the fact that he was 'everywhere,' a viewer wrote to an executive producer of TV Guide in 1972 asking them why people had to watch or hear Joseph every time they turned on their TV.
Joseph talked to a TV Guide interviewer to reply himself to that question saying that actors, like everybody else, must 'make bread for his family' and that their family ate 'a lot of bread.'
Please fill in your e-mail so we can share with you our top stories!