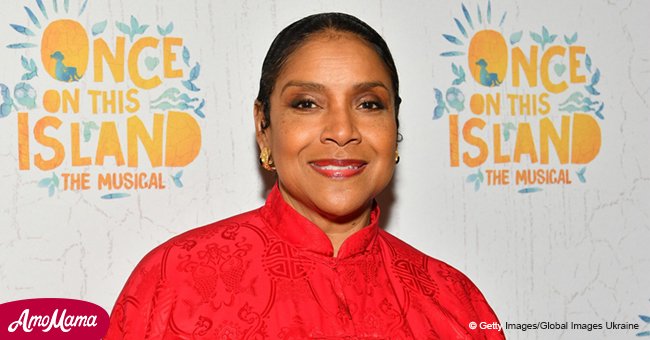 Phylicia Rashad's ex-hubby shows off their grown-up daughter who looks like his carbon copy
The former footballer turned sportscaster recently shared a picture of himself with his daughter, and people were struck by how alike they are.
Phylicia Rashad's ex-husband looked stunning and flawless recently when he appeared on social media with his daughter in an image that leaves no one in doubt that they are related.
Ahmed took to Instagram to share the image with his daughter, and the resemblance between daughter and father cannot be overemphasized as they looked more like twins than they did as father and daughter.
Ahmad and his daughter dress gorgeously in black for an event recently, and people quickly picked up on their likeness.
It is glaring how beautiful Ahmad's daughter is, and she no doubt got her beauty from the likes of her dad.
Fans took to the comment section of the post, and so many fans just loved to see daddy and daughter dressed in uniform black, commenting on how much she looked like daddy's girl.
Every fan who commented had something nice to say about the father-daughter duo.
Another picture of the pair was shared on social media again, and this time around, father and daughter indulged in a phone selfie.
They looked so cute and beautiful together, and it is no wonder most people have mistaken them for siblings at some point or another.
Ahmed was also recently caught celebrating - along with Michael Jordan - after an unexpected Vikings win.
After a poor start to the game and what seemed to be turning into a sure fire loss, the Vikings suddenly found a second wind to push back in the fight for victory.
They began to score goals in a loop, and soon enough, they won the game against New Orleans, amping up Ahmad's joyful mood.
He celebrated along with Jordan, who is a close friend, for the miracle that the team had encountered while playing.
Please fill in your e-mail so we can share with you our top stories!