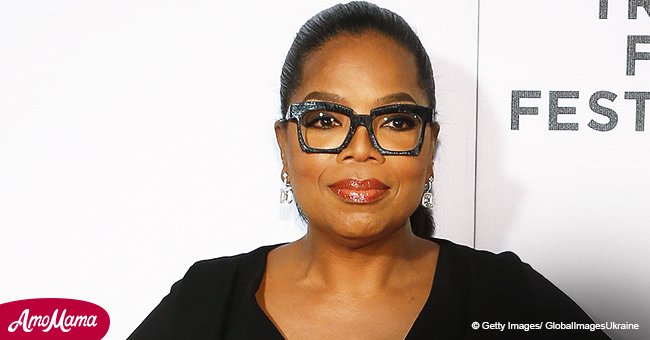 Oprah almost broke the main fashion rule at Royal wedding
The media mogul admitted she had picked a dress of the wrong color for the wedding of Prince Harry and Meghan Markle that almost made her break a major etiquette rule, but she had it fixed at the last minute.
Following the ceremony, the 64-year-old talk show host shared the mistake she made when deciding what to wear to the exclusive event in an Instagram post, as Pop Culture reported.
One day prior to the wedding, Winfrey found out that her choice for a dress wasn't the best one when she thought about a detail on it that could have caused her to make a fashion disaster.
'Realized Friday morning the beige dress I was planning to wear to Royal ceremony would photograph too 'white' for a wedding,' Winfrey captioned a video on which she is seen adding the final touch to her royal wedding look.
She thought about this detail just in time to contact designer Stella McCartney to have her team come out with a new outfit for her overnight. As Huffington Post pointed out, only Winfrey could make them do something like this.
In her post, Winfrey thanked McCartney's fashion team for their timely effort to provide her with a more appropriate dress. This time she got a blush pink dress that she paired with a Philip Treacy hat she already owned.
'Hat is vintage been in my closet since 2005 with new feathers. OMG was this an extraordinary day!' she wrote.
The admission of this mistake didn't hurt her credibility in the least; instead, some of her followers congratulated her for her honesty and humbleness to recognize the assistance she received.
'Keeping it real, like always!!! Glad you have a hardworking team and that you give credit where it is due. You looked amazing!!' said one of her followers.
Please fill in your e-mail so we can share with you our top stories!