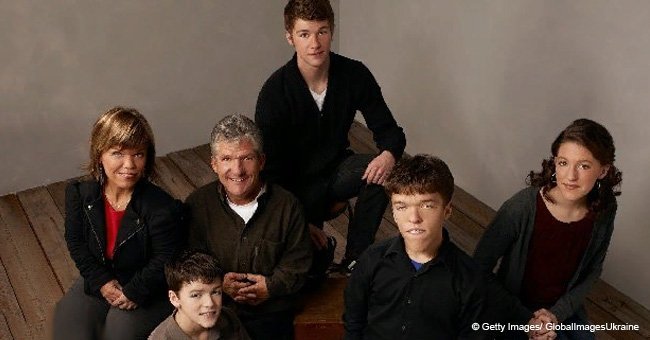 Here's the reason one of Amy Roloff's daughters is out of 'Little People, Big World'
The entire Roloff family has come together to entertain the audiences over the years, however, the absence of Molly remains a mystery.
Amy and Matt Roloff and their children Zach and Jeremy are regularly seen on their show, Little People, Big World.
The show, that began in the mid-2000's, now focuses on the couple's life after their divorce. It also includes entire storylines dedicated to Zach and Jeremy's milestones in their respective lives.
Yet, Amy and Matt's younger children, Molly and Jacob, are conspicuous by their absence on the TLC show.
While Jacob can be seen on his own web-based series, Molly has managed to keep herself away from the limelight
One of the major reasons for not starring in the series is that she is married and leads a different life with her own family.
Molly and her husband, Joel Silvius, have been married for less than a year. The couple was engaged in December 2016 when Silvius popped the question a few days before Christmas.
Her social media accounts and the most recent season of Little People, Big World shows that the family was ecstatic with the couple's decision to start a new life together.
According to Molly's LinkedIn account, the 24-year-old studied accounting in Spokane, WA, away from her family's farm in Oregon. She has settled down in the area with her husband. Molly does make some appearances on the show occasionally.
Jacob, on the other hand, has explained that the reason for his absence is his vlog. He intends to be a self-made celebrity who wants to make a mark through his own show.
The 21-year-old prefers working without any restrictions and believes that working for a network is akin to living in a polluted city while working on his own is like living in the countryside.
He wants to be recognized for his own work and not as Jacob who is part of Little People, Big World. He believes that moving away from one's home is a natural progression.
Please fill in your e-mail so we can share with you our top stories!