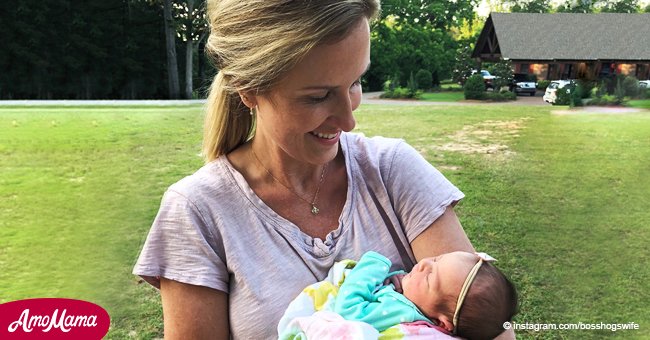 Duck Dynasty' recently welcomed a newborn family member
The Duck Dynasty clan just welcomed their newest addition to the family; a beautiful baby girl is the new member of the reality show's big family.
Korie Robertson announced via Instagram that she now has a new baby cousin. Although she didn't reveal when the little angel was born, it can be seen in the picture that the baby girl is just a few weeks old.
There is also no mention of who is the mother of the baby. However, the reality show star told that she has had a close relationship with her since the new mom was born and she was 12 years old.
Korie used to babysit the child's mom and saw her grew up to become an incredible woman. The wife of Willie Robertson feels glad that she and her daughters now have the opportunity to extend their love to the little angel.
In the heartwarming post shared by the television star, the baby girl is described as 'perfect'. Kori expressed her affection for the adorable baby saying: "I have a new baby cousin and I'm totally in love."
The "Duck Dynasty" fans decided to congratulate the family on their newest addition and commented on how adorable the baby girl is. The sweet post got over a hundred loving comments loaded with blessings and good wishes.
In just a week, the Instagram post managed to accumulate more than 50 thousand likes from their followers. Looks like the reality show fans miss the A&E documental series, as many already know, the last episode aired on March 2017.
After its premiere in 2012, Duck Dynasty, which follows a Louisiana family that hit it big in the duck-call business, became a TV and cultural phenomenon. By 2013, episodes were drawing more than 10 million viewers.
No one can deny that the series was massively popular with fans. Nearly 12 million viewers tuned in to the fourth season premiere, making it the most-watched nonfiction program in cable history, as Fox News reported.
Please fill in your e-mail so we can share with you our top stories!