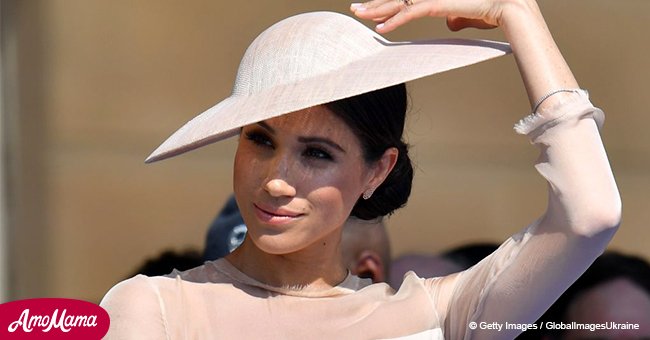 Who must Meghan Markle curtsy to now?
Following her wedding, there are plenty more rules and traditions that she will have to observe on a daily basis.
Meghan, Duchess of Sussex, and Prince Harry tied the knot on May 19 at St George's Chapel. Now that they are husband and wife and Meghan is officially part of the royal family, she will have to learn royal protocol.
As reported by The Observer, one of these traditions is who Meghan will have to curtsy to. As with anything else in the royal world, this depends entirely on succession, as well as the presence of her husband.
The rules for curtsying were detailed by Queen Elizabeth in 2005 in the "Precedence Of The Royal Family To Be Observed At Court" when Camilla, Duchess of Cornwall, married Prince Charles.
This document served to clarify Camilla's position. It was amended in 2012 after Catherine, Duchess of Cambridge, married Prince William.
In its simplest form, it means that Meghan has to curtsy to anyone in the royal family who outranks her at official events and formal dinners.
This list includes the Queen (even on her wedding day Meghan curtsied to Her Majesty), Prince Philip, Prince Charles, Camilla, Prince William, and Catherine.
She also has to curtsy to blood Princesses, meaning Princess Anne, Princess Alexandra, Princess Eugenie, and Princess Beatrice.
But this is where the catch comes in: When Prince Harry is present with Meghan in the room, the blood princesses instead have to curtsy to her, because Harry outranks them.
Meghan will also not have to curtsy to the likes of Zara Tindall (Princess Anne's daughter) and her children, because Tindall has no royal title. If Harry is present, Tindall must curtsy ti Meghan.
Unfortunately for Meghan, she won't just be able to memorize these rules and leave it at that. The order can change at any time as people marry into the family or have children.
Please fill in your e-mail so we can share with you our top stories!