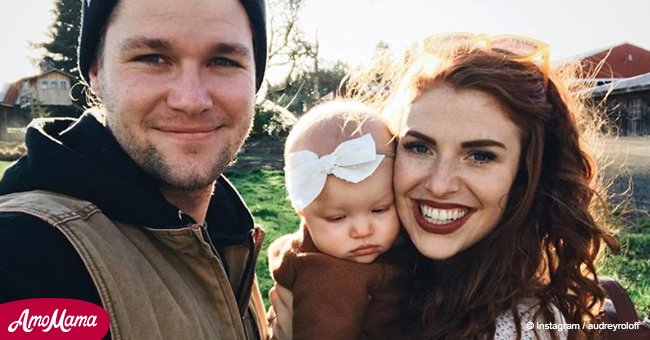 Audrey Roloff reveals the hidden meaning behind her daughter Ember's name
Her little girl was welcomed to the world late in 2017, with an unusual of which she had yet to share the meaning, until she sneaked it in an Instagram post.
Ember Jean Roloff was born to Audrey and Jeremy Roloff in September of 2017. Since then, the proud parents have flooded their Instagram accounts with photos of the sweet little girl.
But in a particular post on May 22, Audrey hinted at why her daughter was named Ember in the caption of the image.
"Melting hearts since SeptEMBER of 2017. See what I did there;)" Audrey started her lengthy caption.
The sweet images saw Ember lying on her back in a cute floral dress, with the most adorable toothless grin stretching across her chubby cheeks.
Audrey also took to Instagram to share an image of her little family in Hawaii to celebrate her daughter being 8 months old on May 2.
The family had taken their first flight with Ember in tow, as they had jetted off to the island state for a bit of a holiday.
The image showed Jeremy and Audrey with a beautiful island view behind them out over the ocean. A year previously they had taken the same image, but on that occasion instead of baby Ember in their arms, she was still a bump on Audrey's stomach.
"She still loves to chase Pine, took her first flight with mom and Dad to Hawaii, doesn't like being on her back, loves splashing in the bath (and ocean), attended her first luau, learned to clap, toughed out an ear infection, is currently cutting her top teeth, can open drawers and climb stairs, has a great time picking grass, loves her new swing and fills our heart with oodles of laughter and joy every day," Audrey wrote.
Please fill in your e-mail so we can share with you our top stories!