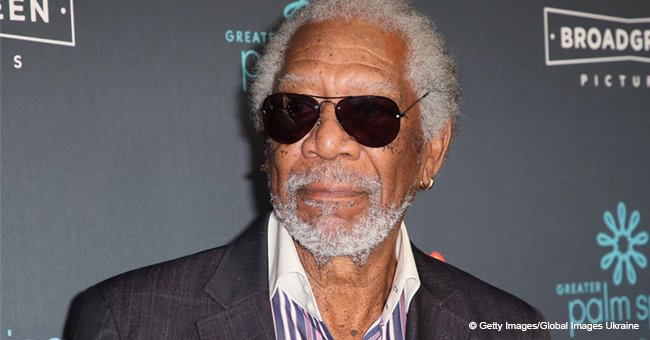 Morgan Freeman accused of sexual harassment
Morgan Freeman is one of the most famous actors in Hollywood, but his reputation might suffer a blow after the recent sexual harassment accusations against him.
A total of eight women, whose identities are yet to be revealed for their safety, have broken the silence and claimed that the actor had made inappropriate advances towards them, with the most recent case taking place in 2015.
According to CNN, over sixteen females were contacted but only those eight have agreed to share their stories, including a young woman who was harassed during the production of Going in Style.
The young production assistant told CNN that during the filming stages of the bank heist comedy, which lasted for several months, Freeman subjected her to unwanted contact and teasing.
She revealed that he would caress and hold her lower back, comment on her figure and clothing choices, and try to seduce her on a near-daily basis. Sometimes, Freeman reportedly tried to lift her skirt but he never managed to.
The victim recalled that one time, Alan Arkin, one of the actors with whom Freeman appeared in front of the camera, caught him touching her skirt and told him to stop
But the 80-year-old legend didn't just target young women. A senior member of the staff working on 2012's Now You See Me told CNN that Freeman used to make inappropriate comments regarding their outfits.
She shared they that they avoided wearing fitting clothes, tops that would reveal their breast or even anything that enhanced their bottoms and legs to stop the actor from getting a chance to make a move.
Following the sexual harassment accusations, Freeman released a statement saying that he didn't mean to 'intentionally offend or knowingly make anyone feel uneasy,' and that he apologized 'to anyone who felt uncomfortable or disrespected.'
Please fill in your e-mail so we can share with you our top stories!