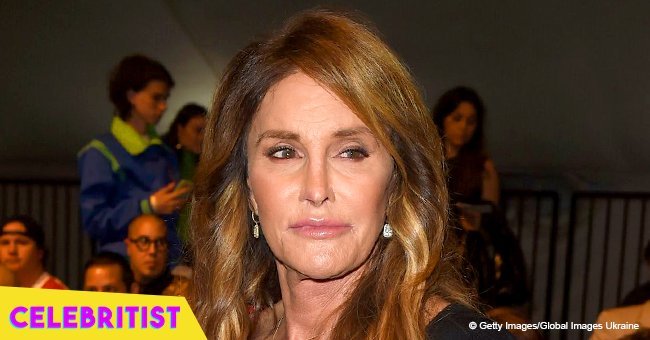 Caitlyn Jenner reveals 'it's tough' to maintain a close relationship with her children
Caitlyn Jenner surprised the world in 2015 when she came out as a transgender woman after living 60 years of her life under the pretence of being Bruce Jenner, Olympic champion, and doting father. After her revelation, her family was there to support her, but things have changed along the way, as she recently confessed.
Celebritist gathered from an intense interview that Caitlyn did for "Broadly," that the former athlete and reality star has been living with a freedom she didn't have for most of her life, but some of her decisions and words have created a void between her and her kids, and she's dealing with the consequences.
Jenner raised six children from three different women through her life as a man, but now that they can't call her "dad" like they used to do, Caitlyn has found herself alone in her big Malibu mansion, in the company of her dogs.
She had son Burt, 39, and a daughter Cassandra, 37, with first wife Chrystie Jenner. Brandon, 36, and Brody, 34 – with Linda Thompson, and, of the widely famous Kendall, 22, and Kylie, 20, with Kris Jenner.
The Kardashians, one of the most controversial families of the entertainment industry, were fully supportive of Caitlyn's decision to transition and come out as a transgender woman back in the day, but after some things were said and done, Caitlyn was left with a strained relationship with Kris Jenner and Kim Kardashian.
She was the big absent in her daughter's Kylie video when she revealed the birth of her baby girl last February, which made many fans speculate about the status of their relationship, but neither has addressed the issue publicly.However, it seems like Jenner recently gave an insight into what's really happening with her kids, as she said:
"I spend a lot of time by myself here in the house. I have a lot of children, but sometimes just because of circumstances, maintaining a close relationship with your kids is very tough. They all have lives. They've all moved on."
"We're just human beings; we're going to be here for a very short time. We come and we go and at the end, when it's all said and done, hopefully, your family is going to be there."
Caitlyn has made some controversial decisions. Voting for Donald Trump and associating with the Republican Party is not something that fits into the box of a transgender person. But that's precisely why she's so unique and controversial in a country where people tend to condemn a person over their mistakes over and over again.
At the end of the day, Caitly revealed, she wants to be remembered as someone who dared to live freely outside of society's standards, as she said:
"I hope when I get up there to the pearly gates, God looks down and says, 'You did a good damn job, you won the Games, raised wonderful children, and you know, you made a difference in the world. Yeah, come on in.' That's the way I want to go."
We hope that Caitlyn can fix the relationship with her kids soon. Because after all, is only natural for her to expect a bit of comprehension from their end as she becomes older and wants to share her life with them.
What do you think about Caitlyn Jenner's confession about her absent kids?
Please fill in your e-mail so we can share with you our top stories!