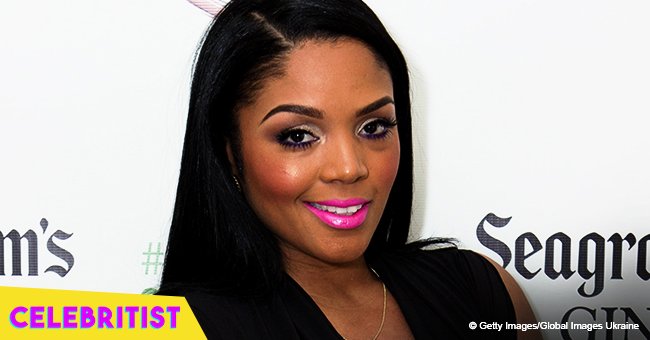 Rasheeda Frost shows off new look in pink hair after a fun vacation with kids
Rasheeda Frost has been making headlines thanks to her cheater husband these days, but she has proven that he's a lady boss by stepping up with her businesses and taking care of her kids among all the drama she has been involved. The former rapper recently debuted a new look, and fans are loving it.
Celebritist was checking on Rasheed Frost's Instagram account to see what the rapper and star of "Love & Hip Hop: Atlanta" has been up to and we stumbled with some recent photos where she's sporting an incredible pink hair that enhances her beauty more than usual.
The mother of two just came back from a deserved vacation alongside her kids, Karter, 4 and Ky, 17, where she enjoyed the sun and the water aboard a yacht, as she rocked her usual short blond hair.
And now, Rasheeda is proving that she can rock any look she wants as she debuted pink bright hair courtesy of a stylish wig that makes her look twenty years younger. She asked her fans for help as she decided she will be naming all of her wigs, as she said:
"I'm naming all my wigs can Y'all help me with this one?? Hair courtesy of @diamonddynastyvirginhair use code BossChick10"
Rasheeda has been getting a lot of critics for staying with her husband, Kirk Frost's side after the man cheated on her and had a baby with another woman. But the reality star is unbothered as she continues to grow her business empire thanks to all the exposure that "L&HH" brings for her.
Talking to Forbes magazine about the struggles of having all the eyes on her private life, she said:
"It is really hard to protect anything in the world we live in today. Social media allows people to judge you and try to talk you out of your damn goals and dreams while they're sitting at home pushing buttons and probably not doing anything for themselves. But, at the end of the day, I just try to live my life for me and not take in all of the things that people say."
"I focus on what I need to do to be happy and successful and not what everybody thinks I need to do. People aren't always going to agree with me but many of them haven't been through what I have been through."
Despite all the personal troubles she may have, Rasheeda has proven that her focus is solely on building her empire so she can take care of her sons for them to have an incredible future.
She's currently the CEO of a cosmetics line, a boutique with two locations and she just launched a fitness video program, so is safe to say that Rasheeda Frost is a fierce lady boss that is not stopping anytime soon.
Do you like Rasheeda's pink hair look?
Please fill in your e-mail so we can share with you our top stories!