Nicole Murphy shows some love for the troops wearing combat leggings
The former model proves she's still got what it takes to be one at the age of 50 as she flaunts her toned arms and firm booty in a tributary post.
Nicole Murphy recently revealed her patriotism as well as her peachy posterior when she shared a photo in support of US troops on Military Appreciation Month.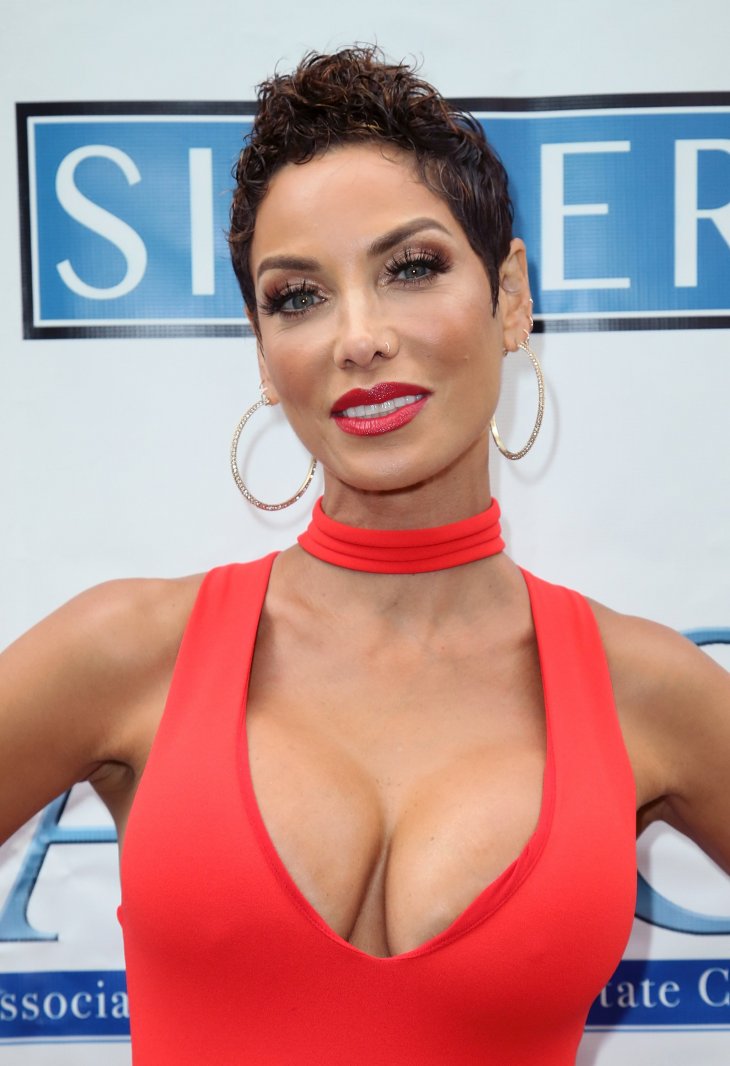 Flexing her arms to flaunt her muscled biceps, the mother-of-five made 50 look so good as she showcased her toned physique wearing a camouflage-printed pair of leggings with a revealing black sports bra. She struck a pose raising a dumbbell with one arm encouraging her followers to pay tribute to American troops. 
"May is #MilitaryAppreciationMonth – let's show our nation's finest there is strength in numbers!"
She then nominated her friends to follow her lead.
"I nominate @latrealmitchell @evelynlozada@kymwhitley & @shaunieoneal5 to flex next! Learn more about how the USO supports service members and their families: USO.org/Flex4Forces  #Flex4Forces"
In a second photo she shared, the former model exposed her peachy behind as she sat on a stability ball and attempted to do some arm exercises. As firm as her booty was, so were the muscles that were on display on her upper back. 
Nicole, who was once married to the father of her five children, Eddie Murphy, celebrated her 50th birthday in January proving aging is not such a bad thing. During the surprise party given to her in Beverly Hills, she channeled sexy in a skintight black body suit with glittering gold stripes.
Flaunting her ample cleavage with her jaw-dropping outfit, she also thanked her designer Michael Costello when she shared a photo from her big night. 
Earlier that day, she revealed her birthday gift to herself, a shiny white Mercedes and explained why she chose to buy a car for a present.
"My kids are grown now so now it's time to spoil myself. So for my Birthday I got this."
Nicole was married to Murphy in 1988 and called it quits in 2005 after sharing 12 years, four daughters and one son. In 2009, she forged a relationship with Michael Strahan but by 2014, they split up due to their busy schedules.