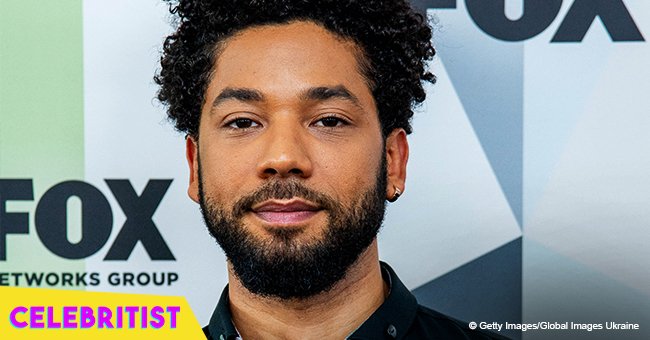 Jussie Smollett cuddles his co-star in red outfit after revealing their 'chemistry'
Jussie Smollett, best known as Empire's Jamal Lyon, revealed in a fun way the reason he and his on-screen mother Taraji Henson get along so well.
Using his Instagram account, Smollett uploaded a video showing him behind Henson. In it, he said that the reason for their chemistry is based on how much time they spend with each other.
Smollett added that they often discuss topics about humanity and that the fact that they love and respect each other made them work in a flawless way together. Even though his words might be seen as 'touching,' it was all part of a joke.
Just before Smollett said that they respect each other, Henson, who was playing with her tablet, interrupted him saying that nobody cared about him.
At the end of the video, Smollett ran out of words and all he could do was to blow air from his mouth to Henson's hair as a way to disturb her.
Apart from the short video, Smollett also posted a photo wherein Henson was still playing with her tablet wearing her red outfit and he was holding her by her shoulders while smiling for the camera.
According to Bustle, the fact that the relationship between their Empire characters might have its ups and downs, Smollett and Henson are very good friends in real life and they have done a couple of things to prove it.
One of them was wearing coordinated jewel-toned pantsuits for the Fox Upfronts in 2015. Earlier that year, Henson took to her Instagram account to congratulate Smollett who had just signed a deal with Columbia Records.
Both of them have also shared quality time out of the studios as Smollett uploaded a photo showing him and Henson laying down enjoying the sun in Miami.
The pair is still focused on Empire, which was renewed for a fifth season. So far, the release date has not been confirmed. The truth is that Smollett and Henson are having a great time together.
Please fill in your e-mail so we can share with you our top stories!