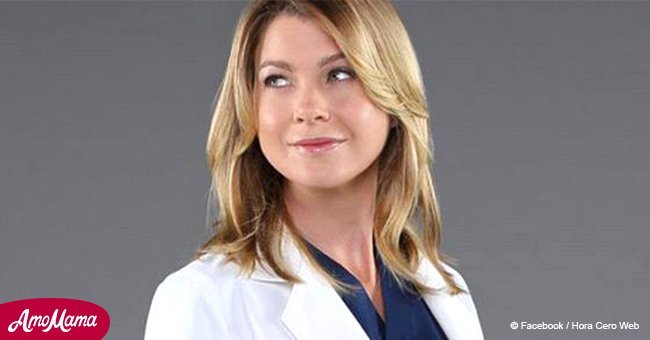 'Grey's Anatomy' star Ellen Pompeo was robbed
The 48-year-old Ellen Pompeo is most famously known for her portrayal of Meredith Grey on Grey's Anatomy. She was robbed during a recent trip to Italy.
A thief had grabbed her purse and Pompei shared the experience with her 5.1 million Instagram followers. She uploaded a photo of the police officers who assisted her.
Pompeo explained in the caption that the 'purse was stolen from right under [her] nose,' and that she was chasing the thief by tracking her phone.
'I was tracking my phone and chasing you down... had I caught you it would not have ended well for you... I am nice but let's not forget my heritage.'
Ellen Pompeo, Instagram, May 25, 2018.
Pompeo wrote some of her message in Italian and apologized for the poor translation. Her Grey's Anatomy co-star Giacomo Gianniotti joked that Pompeo should have asked him to translate.
'Cmon Ellen! You didn't hit up your boy for an Italian translation,' he asked, but added that he's glad she is safe. Many of her fans agreed that she should have asked him to help before writing her message.
Gianniotti portrays the role of Dr. Andrew DeLuca.
An Instagram user, Paola Liguori, said she was sorry about the robbery, but Pompeo's 'Italian is so funny,' while Luke Tyrell said it is terrible, but he still loves her.
Caroline Damasiofiori hoped that Pompei still enjoyed her vacation despite the unpleasant experience, while Rosita joked that the thief might have been a fan who wanted to see if Pompei had the new season's script in her purse.
The police officers appreciated her message and thanked her via their official Instagram account, Polizia di Stato.
They wrote in the caption: 'Happy to know the police in Florence helped you,' and used the hashtags #greysanatomy and #meredithgrey.
The finale of Grey's Anatomy season 14 aired on May 17th, and the award-winning drama has been renewed for a 15th season which will air in 2019.
Please fill in your e-mail so we can share with you our top stories!