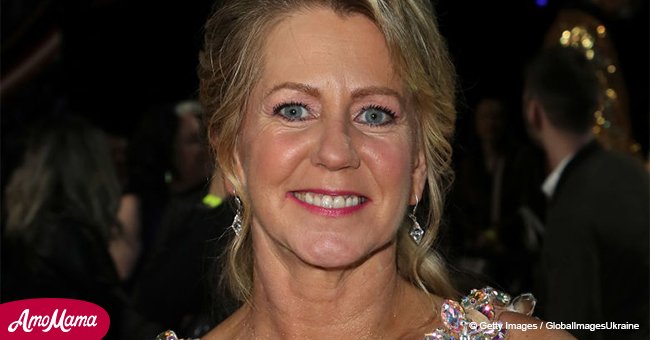 How Tonya Harding reacted to losing 'Dancing With the Stars' finale
She worked hard during the competition and was excited to make it to the final round to compete for the Mirrorball trophy.
Tonya Harding was a competitor on the all-athlete 26th season of Dancing With The Stars, grooving along with pro partner Sasha Farber.
The former figure skater, most known for the scandal involving the attack on rival Nancy Kerrigan, has shown a completely different side of herself during the popular dancing contest.
As reported by ET Online, Harding was excited to be competing in the finals, and was gracious in defeat when Olympian Adam Rippon and his pro partner Jenna Johnson were crowned the winners.
"I had no idea that I had it in me to get this far," Harding told ET. "It's because of America. Standing up, standing for us, standing for me it's truly an amazing journey and I just thank everybody who is voting for us."
For Harding, competing on Dancing With The Stars wasn't about winning, but about redemption.
Farber also explained why he thinks Americans have decided to support Harding throughout her journey on the dancefloor.
"I think that the possibilities are endless for Tonya, she's proven herself so many times," Farber shared. "And it's so nice to have America in her corner… she's a new ray of sunshine and she's a bright energy and I'm excited for what's to come."
Harding feels able to walk tall after this new venture, and feels like there will be less people coming up to her and saying nasty, negative things to her.
The pair performed a Viennese Waltz for the finals set to the tune of The Time of My Life by David Cook. They followed that up with a Freestyle routine to a Pussycat Dolls number, which earned them their first perfect score.
Speaking after the winners were announced, Harding said she wouldn't have done anything differently.
Please fill in your e-mail so we can share with you our top stories!