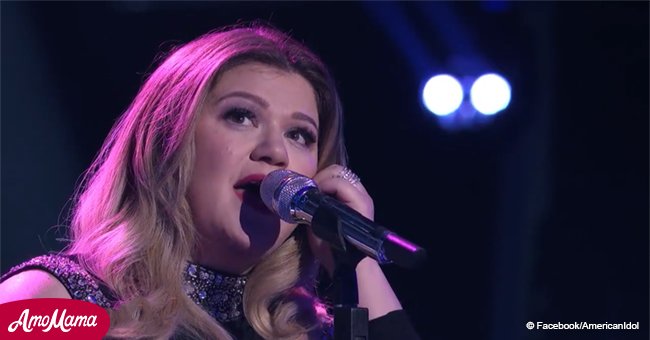 Looking back at Kelly Clarkson's emotional performance of 'Piece by Piece'
Kelly Clarkson gave an emotional performance when she returned to the American Idol stage.
The singer broke down while singing Piece by Piece, a song about her father, when she was part of a special episode on the show in 2016.
She was the winner of the very first American Idol season and when she returned to the same stage years later, she received another standing ovation from the judges and the studio audience.
Through the song, pop artist opened up about her relationship with her father, who abandoned her when she was only six years old.
The song, which talks about how good a father her husband will be, was written when she was pregnant with her first child.
During her performance, she had to stop briefly to compose herself as she started crying. Even the judges could not hold back their tears. Keith Urban and many others in the audience could not stop themselves from crying as she performed.
Though it was difficult for her to get through the song, she, like a true professional, managed to finish it with style.
Everyone in the studio was up on their feet and showed their support by chanting her name.
She received a standing ovation from the judges, with Ryan Seacrest joining her on stage. The singer, who was pregnant with her second child during the show, said it was nostalgic as it was the last season of the show.
The song, co-written by Greg Kurstin, touches up Clarkson's past and explores her ability to love a child and trust a man after a strained relationship with her own father.
This isn't the only song she has written about her relationship with her father. In 2004, her song Because of You, spoke about breaking cycles within her family.
The music video has Clarkson fighting with her husband in front of their daughter when a younger version of the singer walks in.
She walks her older self through scenes of her parents fighting and her father packing his bags and leaving as she sings, "Because of you I'm ashamed of my life because it's empty. Because of you, I am afraid."
Please fill in your e-mail so we can share with you our top stories!