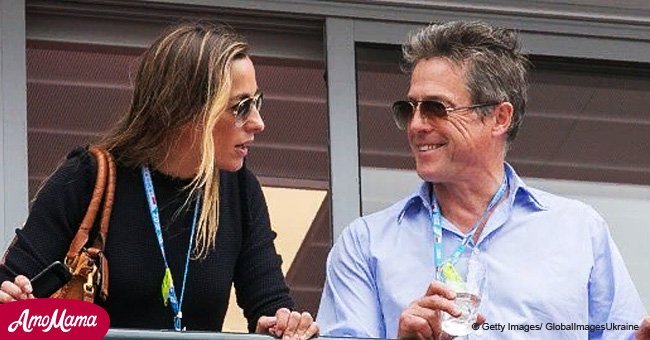 Hugh Grant and his wife make first public appearance after wedding ceremony
Hugh Grant, one of the most well-known British actors of this generation, appeared at the Formula One Grand Prix, at Circuit de Monaco, with Anna Eberstein, his wife.
The 57-year-old was dressed casually and seemed to enjoy the racing event, which took place on Sunday, May 27, 2018, on the French Riviera. Husband and wife walked among other racegoers and enjoyed the warm weather.
Being a big celebrity, Grant managed to get access to a balcony, where he looked over the crowd while sipping a drink, always with Eberstein by his side, as reported by People.
The two dressed very casually for the occasion and even sported similar pairs of sunglasses. The Formula One Grand Prix was the very first public appearance of the couple ever since they got married on Friday.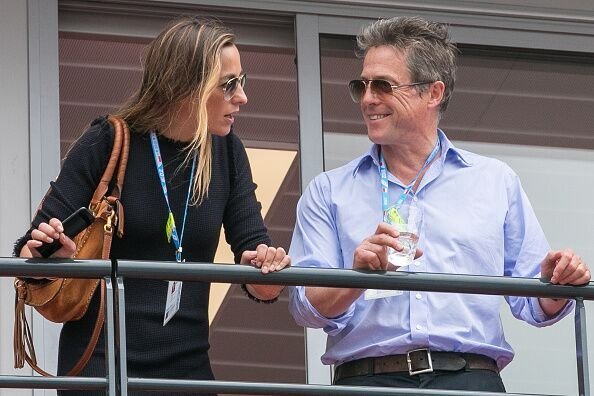 Source: GettyImages/GlobalImagesUkraine
Grant previously confessed that he had never believed in marriage, but the Swedish 39-year-old seemed to have changed his mind because a photo of their wedding banns quickly spread through social media.
Grant and Eberstein's names were publicly displayed at Chelsea Register Officer, which happens whenever someone plans on getting married, and the information stays up for 28 days.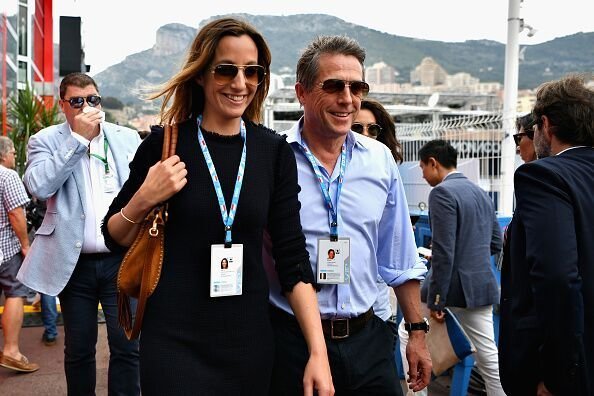 Source: GettyImages/GlobalImagesUkraine
The couple has been together since 2012 and shares three children. 5-year-old John Mungo, their oldest child, has already been introduced to the world, but their 2-year-old daughter's name is yet to be revealed.
Their third child, however, to whom Eberstein gave birth in March 2018, is a true mystery since neither the name nor the gender has been shared. Grant has been so much more careful about his private life ever since his arrest in 1995.
At the time, police officers inside an unmarked car spotted Grant picking up a prostitute while cruising down the Sunset Strip, in Los Angeles. The prostitute's name was Divine Brown, also known as Estella Marie Thompson.
Although they were both released after their arrest, Grant still had to face the humiliation of showing his face in public again, which taught him a valuable lesson when it comes to privacy.
Please fill in your e-mail so we can share with you our top stories!