T.I. and Tiny are all smiles in recent pictures from son Messiah's high school graduation
The former couple unite for the graduation of their son revealing the bond they have with him.
T.I.'s son Messiah Harris has just graduated from high school and his stepmother Tiny Harris gushed about his latest achievement sharing a family photo from his big day.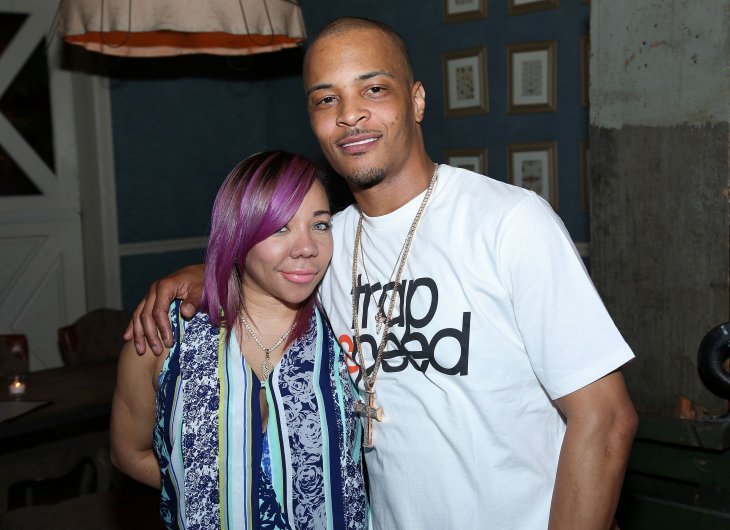 "Super PROUD of our son @phase_4 Congratulations you did it!! Love you much", 
Tiny wrote on her Instagram along with a photo of their big family gathered around the graduate. It was clearly a joyous moment as photos showed how everyone came together to celebrate Messiah's success.
Messiah is T.I.'s son from his previous relationship with Lashon Dixon along with another son, Uriah.  But despite the fact he's not Tiny's biological son, she was equally happy when Messiah turned 18 last February. She even posted a heartfelt greeting along with a photo of her dashing stepson. 
"Happy birthday to our oldest son. He's such a handsome, well groomed gentleman & I'm proud to have been in his life for 17yrs. Can't believe you're 18 now. Love you to the moon & back."
During Messiah's prom this month, it was T.I.'s turn to wax nostalgic when he posted a photo of the young man with his prom date.
"I remember bringing this young Man home from the hospital in a 85' suburban wit 12' woofers in da back beating Tupac's 'Hail Mary' on repeat… look at him now!!! Him and his beautiful date look exquisite. I'm proud of you young man!!! Love you dearly. #ProudPops." 
T.I. and Tiny may have had problems in their marriage as they're currently processing their divorce, but both are committed to their children.  They share three together, Clifford "King" Joseph, 13, Major Philant, 10, and little Heiress who just turned two in March. In addition to Messiah and his brother Uriah, T.I. also has a daughter, Deyjah, with R&B singer Ms. Niko. Meanwhile, Tiny has a daughter, Zonnique Pullins from a previous marriage.