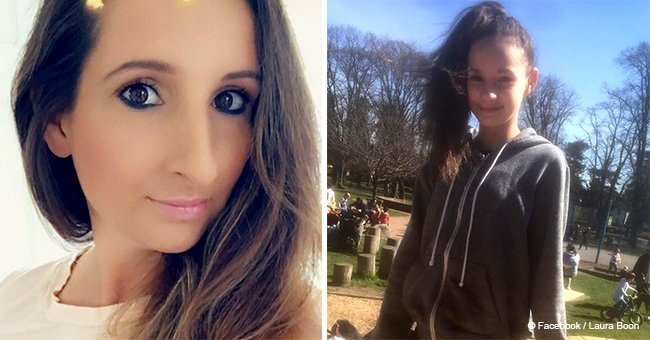 Last post of mom who shared daughter's photo before they were both found dead
A mother of three named Laura Boon was found dead with one of her children in their apartment. The last social media message she shared was revealed recently.
The Facebook post written last Thursday showed Boon's daughter sitting in her room applying makeup. It just so happens that the little girl in the image, Ella, was the same one that died with Boon.
Boon, 31, was a wedding planner who lived in Gloucester with her oldest child, 11-year-old daughter, Ella. Police have launched a double murder investigation after the mother and daughter pair was killed at a home on Monday.
Boon's post showed a picture of Ella sitting at her dressing table. The woman's father, Richard Mortimer, 57, said he couldn't understand why his daughter and granddaughter had been taken away.
He shared that the loss hadn't quite registered to him yet. The father described his daughter as a lovely person who ran her own wedding planning business called Sweet Beginnings.
He added that Ella had just started school at Barnwood Parks School. Mortimer described her as a beautiful little girl and confessed that he didn't know why anyone would kill them.
'Go to say goodnight and she's there doing her make up - such a princess.'
The grieving parent said his little lollipop – referring to his daughter – was now gone. Neighbors said they were woken up by a 'loud bang' just before the emergency services were called to a property in the city at 4.50 am.
A 28-year-old man has been arrested on suspicion of murder. At the moment, it isn't known if Boon's two younger children were in the house when she and Ella died
A support worker who lived next door to Boon, Phillica Tabanor, 20, said she wasn't home when the incident occurred, but that her mother called in morning to let her know that someone had been killed. Tributes have poured in with Facebook friends calling the mother and daughter 'angels.'
Boon was believed to have married her husband, Chris Boon, 28, four years ago. They had two children together but Ella had a different father.
Officers cordoned off a large area around a house in Dexter Way, Gloucester, as well as a pathway leading to the nearby River Severn. They've asked that anyone with information about the incident call Gloucestershire Constabulary on 101 quoting incident 73 of May 28.
Cordons will remain in place at locations linked to the investigation while police continue their inquiries. No further details were available at this time.
Please fill in your e-mail so we can share with you our top stories!