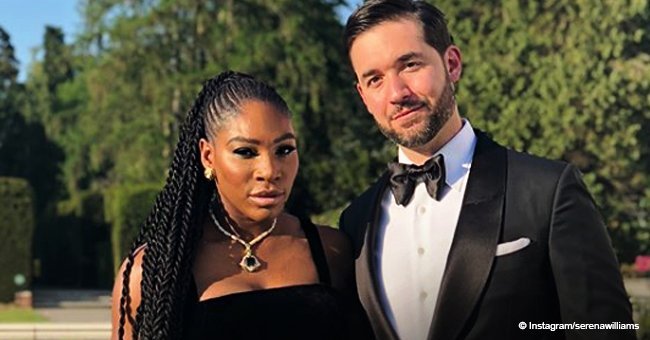 Serena Williams' husband melts hearts with photo of his wife and daughter at the Paris zoo
Now, she is planning to make this year an even bigger one by making a comeback that would cement her place in the hall of greats. Well, she is already in that hall, but making a professional comeback after being away from the game for 18 months would set her on a new level.
Last year in April, Serena Williams broke the internet when she revealed that she was pregnant. At 22 weeks, he due date was estimated to be in September, and she did give birth at the beginning of that month. She let several days pass before revealing that she and her then-fiancé Alexis Ohanian had given birth to a baby girl and named her Alexis Olympia Ohanian Jr.
The tennis ace threw a party in Miami in May and is reported to have invited her pal, Megan Markle. "Meghan had been planning to go to Miami this weekend for Serena's shower... But at the last minute Meg bailed and went to see Harry in the UK instead," a source told The Sun.
After announcing her pregnancy, Serena had written her a tribute partly reading; "I can't wait for you to join the players' box next year." She was actively playing during the pregnancy and even won her 23rd Grand Slam while expecting her baby girl
While the light has been on Serena this whole time, her the tech entrepreneur husband, Ohanian, has been the wind beneath her wings during the most trying times. The champ revealed her birthing experience was quite difficult but Ohanian was by her side to make it manageable. He also put up an adorable display when Serena made her debut in tennis after giving birth – he put up posted in strategic places calling her G.O.A.T. (Greatest of All Times), a gesture that was greatly applauded.
Serena is going to face a great challenge in the French Open, especially being unseeded, but she is a fighter. She's got this!
Please fill in your e-mail so we can share with you our top stories!