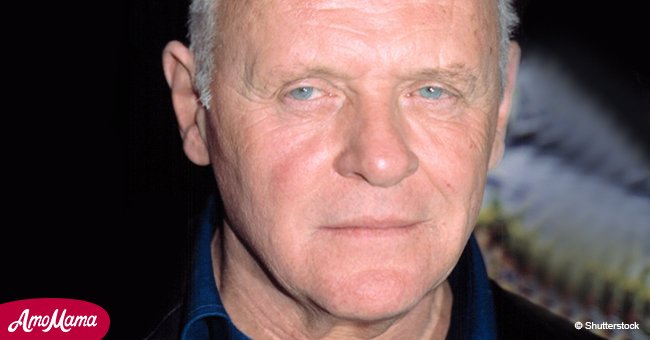 Anthony Hopkins made a 'cold' statement about his estranged daughter
Even though Anthony Hopkins is a famous celebrity, there is one aspect of his life that not many people know: his estranged relationship with his only daughter, Abigail.
During a recent interview he had with The Times in which he was promoting his upcoming BBC adaptation of King Lear, he confessed that he and Abigail are not that close. He pointed out that they have not talked to each other for 20 years.
Anthony added that he didn't even know if Abigail has any children or not. According to him, people break up, families split, and they all should move on with their lives.
Apart from that, Anthony was clear to say that people don't have to like their family and that many children don't like their fathers.
Talking to The Times, Anthony added that his remarks were not cold and that Abigail's choice was her choice. He admitted that if somebody doesn't want to be part of his life, that was fine.
As reported by Daily Mail, Abigail is Anthony's only daughter. She was born in 1969 when Anthony was still married to Petronella Barker. However, when Abigail was a toddler, Anthony abandoned her and Barker to move to Los Angeles.
From that point on, they had a bad relationship as they barely spoke to each other. In the early '90s, Abigail contacted her father to see if they could repair their damaged relationship and, even though they tried their best, the old issues never went away.
By 2001, they stopped communicating with each other and things have not improved ever since. In 2013, when Anthony and his wife Stella Arroyave were celebrating their 10-year wedding anniversary, Abigail was not invited.
Even though Abigail has got little help from her famous father, her innate talent led her to be a singer, songwriter, actress, and theater director.
Between 1993 and 2015, she has taken small roles in 10 feature films, short movies, and documentaries. Abigail has released four albums so far, including the most recent one titled The Memoirs of An Outlaw.
Please fill in your e-mail so we can share with you our top stories!