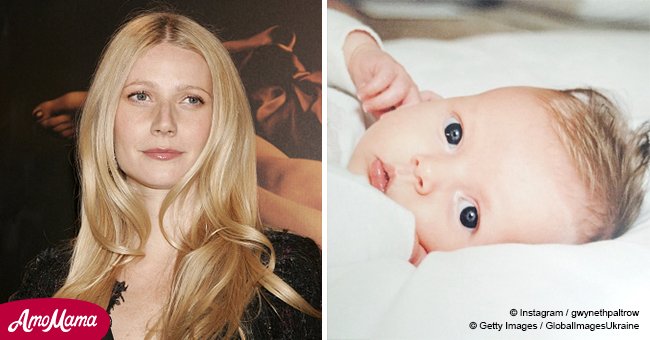 Gwyneth Paltrow's daughter is all grown up and looks just like her mom
Although she rarely shares photos of her children's faces, she has broken her rule just enough for fans to see the uncanny resemblance.
Gwyneth Paltrow prefers to keep her children under wraps from the media and the public, in an attempt to give them a more normal childhood out of the public eye.
But on May 15, Paltrow broke her rule for her daughter Apple Martin's 14th birthday. The Iron Man actress took to Instagram to share a photo of the teenager for the special occasion.
As a general rule, photos of her children Apple and Moses don't include their faces as a matter of privacy. She hopes that by avoiding the limelight, they will have a healthy, nurturing childhood transition into adolescence.
But Apple's birthday called for an Instagram shoutout, and the resulting image shows an uncanny copy of Paltrow's own looks.
In the image, Apple can be seen enjoying a break from either the beach or a pool, with her loose wet hair hanging about her face and shoulders while she dons a swimming costume.
It's clear from just this one shot that the teenager has inherited her mother's beautiful eyes and nose, and even her strong cheekbones.
Apple and Moses are Gwyneth's children with Coldplay frontman Chris Martin. The couple married in 2003, and their daughter was welcomed to the world just a year later.
Two years later, Moses was born. The couple is no longer together, having officially divorced in 2016. Paltrow is now engaged to Brad Falchuk after the pair started dating in 2014.
Please fill in your e-mail so we can share with you our top stories!