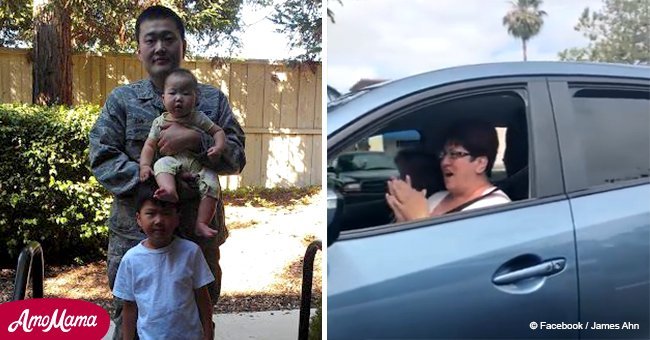 Video shows woman yelling racial slurs at Korean US serviceman
A veteran took to social media to share his grievance when the local police authorities failed to address the incident as a crime.
Korean-American Air Force veteran James Ahn became the victim of racial slurs during a road rage incident, which involved a woman shouting hateful remarks at him because he was not going fast enough for her.
Speaking to The Mercury News, Ahn revealed how his "head went blank" when the woman started shouting racist remarks at him. The veteran also took to Facebook to share the racial harassment video.
'I was driving in Fremont last week and this lady started the racial harassment while threatening me on the road only because I wasn't driving fast enough for her,' he wrote in the caption to the video he posted on his Facebook.
The video shows the unidentified woman shouting at Ahn, "Go back to your own country. This is my country."
At one point in the video, the woman is even seen using her hands to slant her eyes to mock Ahn, saying "Oh my god! Chinese ugly."
The veteran further explained that the incident occurred when he was driving at a posted speed limit, but the driver on the woman's car wanted him to go faster because she was speeding.
When Ahn simply changed lanes to let them pass, they drove past him and cut in front of him causing him to hit his brakes. 'I later realized that this was more like a hate crime than a road rage,' his Facebook post explained.
Fremont police investigation confirmed the account but also stated that no crime had been committed. The police department's official Twitter account announced that both the parties 'yelled hurtful words at one another.'
The Twitter account also explained that the 8-second video taken by Ahn did not reveal the entire interaction.
After the police authorities failed to take action against the woman, Ahn decided to post the video on Facebook to make other people aware of the hazardous situation.
Please fill in your e-mail so we can share with you our top stories!