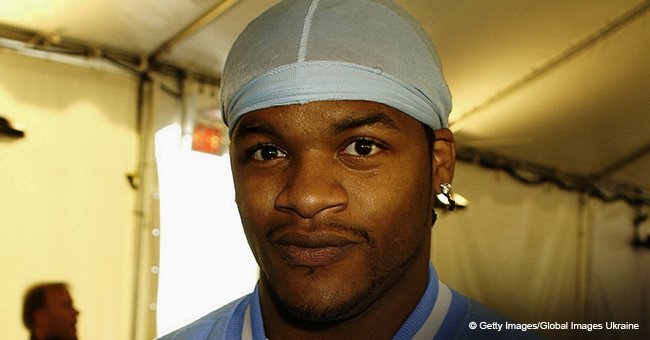 Soul singer Jaheim shares photos on his birthday looking drastically different
The R&B singer's changed look caught the attention of fans and some of the comments were not all that favorable. The reason for Jaheim's different appearance is reportedly due to a plant-based diet. It seems the singer has turned vegan and loves updating his followers on healthy and sometimes unusual food recipes.
Celebritist learned from "Instagram" that apart from sharing his interesting food choices, Jaheim also updated his followers on his 40th birthday celebrations. He shared a pic of himself looking relaxed while explaining that he started off his day falling asleep in a chair while getting a massage. He seems happy with life and grateful for each new day he receives.
As reported by "Bossip", Jaheim's appearance sparked a series of jokes and unfavourable commentary, all aimed at how "dried" out he looks
The singer took the time to update fans on his visit to vegan restaurants in the New Brunswick area.
It seems he is really health-conscious and takes great care in what he ingests. As reported by "Bossip", the singer's changed appearance is due to his new vegan lifestyle.
Jaheim rose to fame in 2001 with the release of his debut album "Ghetto Love". His second album "Still Ghetto" contained the hit "Put That Woman First". In 2006 his third album "Ghetto Classics" debuted at number one on the Billboard 200 and sold a hefty 153,000 copies in the first week.
Even though he's been heavily criticized for his appearance, Jaheim shared to Instagram that he's planning to release new music this summer.
"How does the sound of a brand new jaheim hot summer record sound to you would you all like that? do you believe in hot summer music. Because word I'm hearing is something you all Been longing for and I'm not just talking, but they asked me if you the people are ready for something so amazing with a few newly treats up my sleeves and I know your gonna love it."
What do you think of the criticism Jaheim received for his changed appearance?
Please fill in your e-mail so we can share with you our top stories!