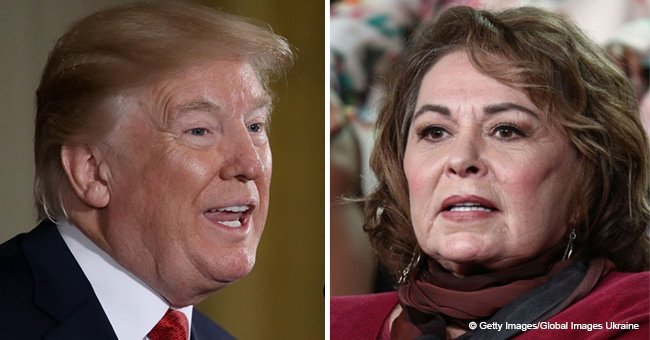 President Trump breaks his silence on 'Roseanne' cancellation
Roseanne Barr started a media storm when she first compared a former Obama aide to an ape, and then deleted her tweets, leading to the cancellation of her show.
Fans and critics alike took the social media to share their thoughts, and Barr's crew and co-workers publicly distanced themselves from her racist remarks.
Many critics have condemned President Trump for his silence on the matter, primarily because he congratulated Barr after her revival season aired. Citizens wanted to know where he stood.
True to form, President Donald Trump also took to Twitter to share his views. His statement came as no surprise to some American citizens.
Trump said in his tweet that 'Bob Iger of ABC called Valerie Jarrett to let her know that ABC does not tolerate comments like those made by Roseanne Barr.'
He added that ABC had in the past made offensive statements about him, but Iger has never called to apologize for any of those remarks. 'Maybe I just didn't get the call?' he snidely added
His comment has been tweeted nearly 14,000 times and had been like more than 43,000 times in the short while it has been online, and critics are sharing their thoughts.
A Twitter user, Brian Krassenstein, succinctly pointed out that there is a difference between 'comparing a black person to an ape and calling the president a liar.'
In another tweet, he remarked how quickly the President was to 'jump in on this conversation,' despite the fact that it could hurt his presidency.
Another netizen, Cindy Andrew, answered Trump's question by saying that he makes 'the same horrible statements about everyone all the time.'
In the aftermath of Barr's racist tweets, the President of ABC Entertainment, Channing Dungey, released a statement confirming that the network has officially canceled Roseanne.
Please fill in your e-mail so we can share with you our top stories!