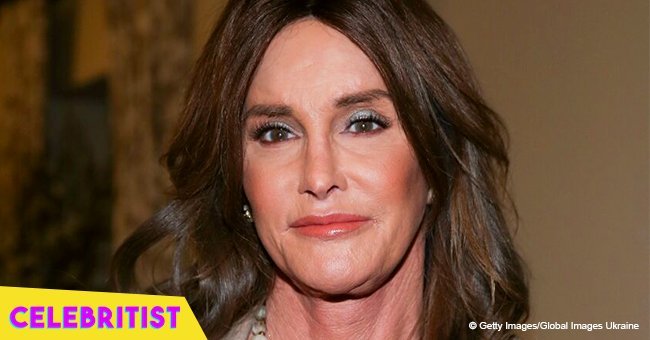 'People': Caitlyn Jenner won't attend her son's wedding despite invite
Brody Jenner tied the knot in Bali and he reportedly did not invite his famous sisters for the celebration. He, however, did invite Caitlyn Jenner, whom he reportedly supported through her gender transition, but the Olympian too busy to attend the wedding, according to Page Six.
Caitlyn Jenner admitted to living a lonely life now that all her children have left the nest. The former Olympian shares son Burt, 39, and daughter Cassandra, 37, with ex-wife Chrystie Crownover; sons Brandon, 36, and Brody, 34, with ex-wife Linda Thompson; and daughters Kendall, 22, and Kylie, 20, with ex-wife Kris Jenner.
Jenner spends most of her time alone in the house, she told Broadly's Tourjee.
"I spend a lot of time by myself here in the house. I have a lot of children, but sometimes just because of circumstances, maintaining a close relationship with your kids is very tough. They all have lives. They've all moved on. We're just human beings; we're going to be here for a very short time. We come and we go and at the end, when it's all said and done, hopefully your family is going to be there."
Jenner, who changed her name from Bruce to Caitlyn after her 2015 transition helped raise the Kardashian kids when she and Kris got married. She wrote a book in 2017; a memoir that created a rift between her and the Kardashians. In the book, Jenner alleges that Kris knew more about her gender identity crisis than she let out.
Reflecting on the mess the disclosure brought and her relationship with the transgender community, Jenner told the interviewer she hoped for leniency in heaven. "All I do is sit here in the house and try to stay out of trouble. I hope when I get up there to the pearly gates, God looks down and says, 'You did a good damn job, you won the Games, raised wonderful children, and you know, you made a difference in the world. Yeah, come on in.' That's the way I want to go."
But even as she complains about being her children moving on, Page Six reported that Jenner will not be attending his son, Brody's wedding in Bali. She did receive an invite, sure, but she was too busy to attend.
Do you feel sorry for Jenner?
Please fill in your e-mail so we can share with you our top stories!