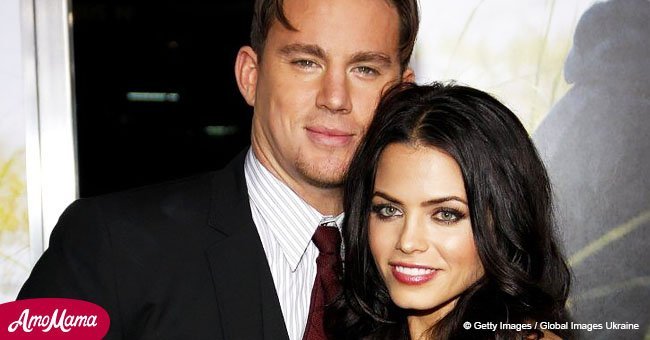 Channing Tatum's wife continues developing professionally amid break up
It's been two months since the split between Jenna Dewan and Tatum, but as painful as can be for them after being married for almost ten years and sharing a child, she is proving to be a strong and independent woman.
The 37-year-old dancer, actress, and businesswoman talked to Harper's Bazaar between appointments in her busy schedule sharing her inspiring insights about her life post-breakup.
Instead of taking her separation (she is still legally married to Tatum) as a tragedy, she is focusing on the new beginnings she will be experiencing in the near future. Both she and Tatum are determined to undergo a 'conscious uncoupling'.
'We're just getting used to it. We're in a very positive energy together, trying to be the best parents to Everly. We support each other,' explained Dewan, suggesting that staying in friendly terms with Tatum is key for the wellbeing of their daughter.
While they keep working on it, Dewan has a lot to think about and things to take care of, as her multi-faceted career is on the rise. She appears to be full of positive energy to inject into her many projects.
First of all, being a mother is a full-time job, and she talks about in a way so relatable that reminds us that she is a human being beyond her celebrity status.
'I'm a total mess. I've never once woken up early with enough time to get ready before I get my daughter to school… My hair's always wet, I'm always changing clothes. I mean, it's always a little haphazard in my life,' she claims.
Regarding her acting career, Dewan is returning to the movies after a seven-year hiatus, with the upcoming The Wedding Year, to be released in 2019, as reported by Variety.
As host and mentor in World of Dance, she stays close to her first passion, dancing. She got started at age 19 when she danced for Janet Jackson. The second season of the successful NBC show started on May 29.
Dewan has also recently created her own production company, which she named 'Everheart' for her five-year-old daughter Everly. The company is working on several projects, including the musical romantic comedy Roomies.
'The moves I'm making are completely not related to my marriage or separation, interestingly enough. I was always very happy being a wife,' Dewan said, but nevertheless, she is enjoying her newfound freedom to find herself.
'It is a new dawn. There is a joy and there is a vulnerability to it. But I have a lot of hope for what the new chapter of my life will be,' she concluded.
Please fill in your e-mail so we can share with you our top stories!